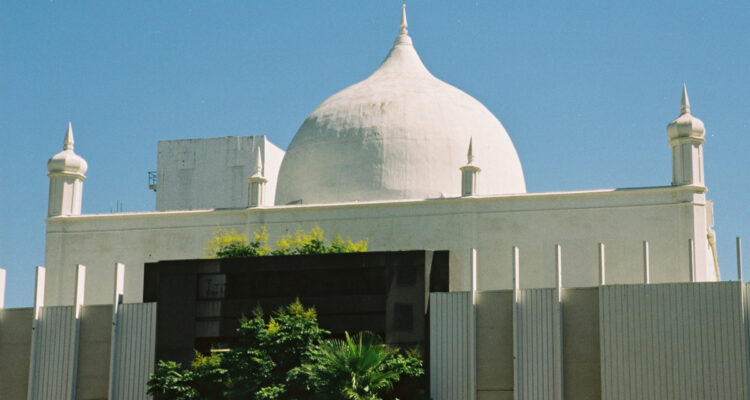 Place
Beverly Theatre (Demolished)
The first theatre in Beverly Hills featured an exotic, eclectic blend of styles.
The Beverly Theatre was the first of six cinemas built in Beverly Hills, a true showplace for the work of the entertainment elite who lived in the neighborhood. It offered vaudeville as well as films, and its opening night program included a home movie "tour" of nearby homes of the stars.
Architect L. A. Smith clearly abided by the adage, attributed to theater architect S. Charles Lee, that "the show starts on the sidewalk." The Beverly Theatre's exotic, eclectic design blended near and far eastern motifs, topped by an onion dome. The opulent interior decor included murals based on the Arabian Nights, and a proscenium arch in the circular shape of a Chinese moon gate.
Although the theatre's facade changed over the decades, its iconic dome remained. The building closed as a movie house in 1977, and it was converted to commercial space, occupied by a Fiorucci boutique and an Israeli bank.
After heated battles with preservation groups, small businesses, and others in the area, the City of Beverly Hills granted permission in 2004 for developers to raze the Beverly Theatre for a luxury hotel complex. It was demolished in fall 2005.