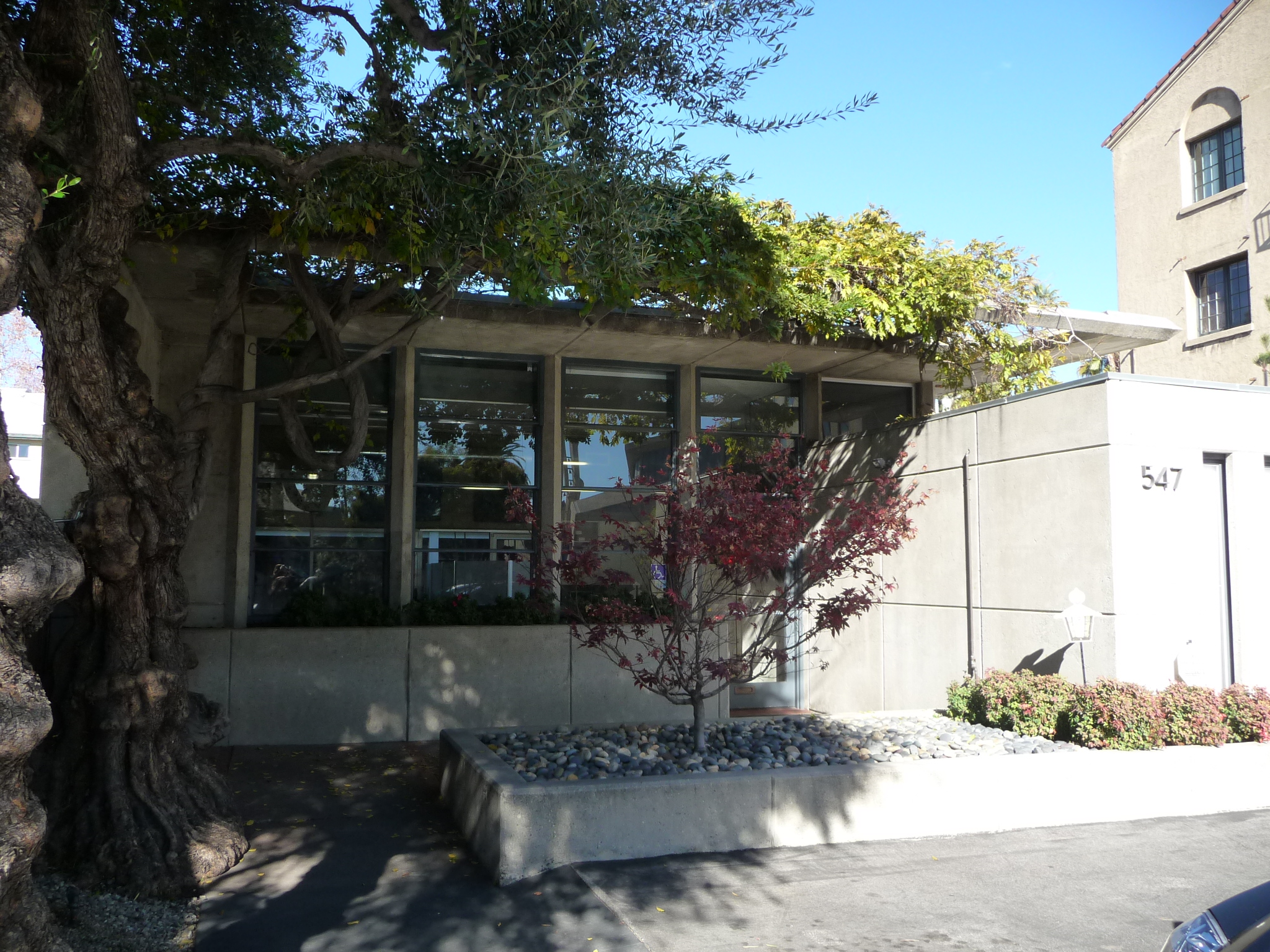 Place
Blaisdell Medical Building
With its emphasis on integrated landscaping and large expanses of glass, Blaisdell cemented the architect's signature style of making even commercial properties feel warm and down to earth.
Whitney Smith and Wayne Williams worked together from 1946 to 1973, designing a number of homes and low-rise office buildings in the Pasadena area. Williams, a graduate of the University of Southern California's School of Architecture, designed facilities for the army during World War II and was familiar with new types of materials and construction techniques that emerged after the war.
Most Smith & Williams buildings use the post-and-beam system of construction made possible by the introduction of these new materials. This type of building, with a horizontal beam attached to a vertical post, created an architectural style with an emphasis on low slung forms, horizontal lines, and large expanses of glass.
Architectural photographer Julius Shulman believed that the work of Whitney Smith and Wayne Williams "…was instrumental in bringing architecture down to earth, to the level of the average client."
Almost all of Smith and Williams' buildings wrap around central patios and are landscaped with vines, trees, and wood benches.
This emphasis on integrated landscaping makes commercial buildings built of steel and concrete, like the Blaisdell Medical Building, feel more natural, warm, and welcoming. In addition, the Smith & Williams "signature" was an interesting roof element. For Blaisdell, they created a concrete brise soliel, a permanent sun shade that appears to hover around the top of the building like a halo. Over time, this feature has served as both sun shade and trellis, supporting a wisteria vine as it has grown over the front façade of the building. "