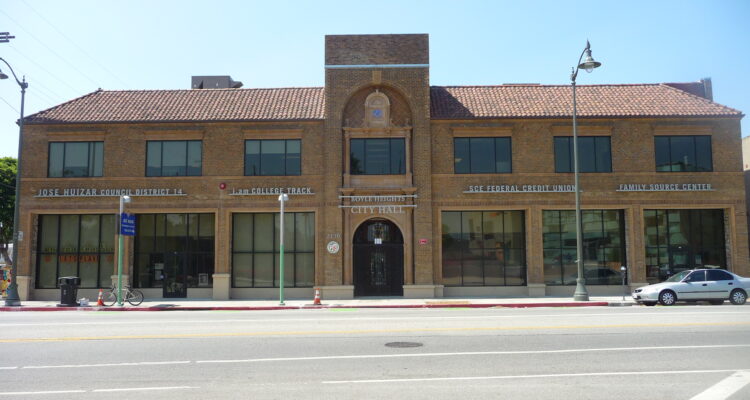 Place
Boyle Heights City Hall
After renovations were completed in 2013, Boyle Heights City Hall is now the cornerstone to the Boyle Heights Civic Center.
Constructed in 1924 as a Masonic temple, the Chicago Building has a long history of housing nonprofit and civic organizations, most notably the Community Service Organization, established by labor activists Cesar Chavez and Dolores Huerta. 
The City of Los Angeles purchased the building, now known as Boyle Heights City Hall, in 2007 and subsequently invested more than $22 million in renovations. The 2008 Chino Hills earthquake caused serious damage to the structure, leaving it in need of costly repairs and retrofitting.
Boyle Heights City Hall officially opened in August 2013 and was the final piece of the community's new Civic Center. The building will house up to 15 city, nonprofit, and community organizations.