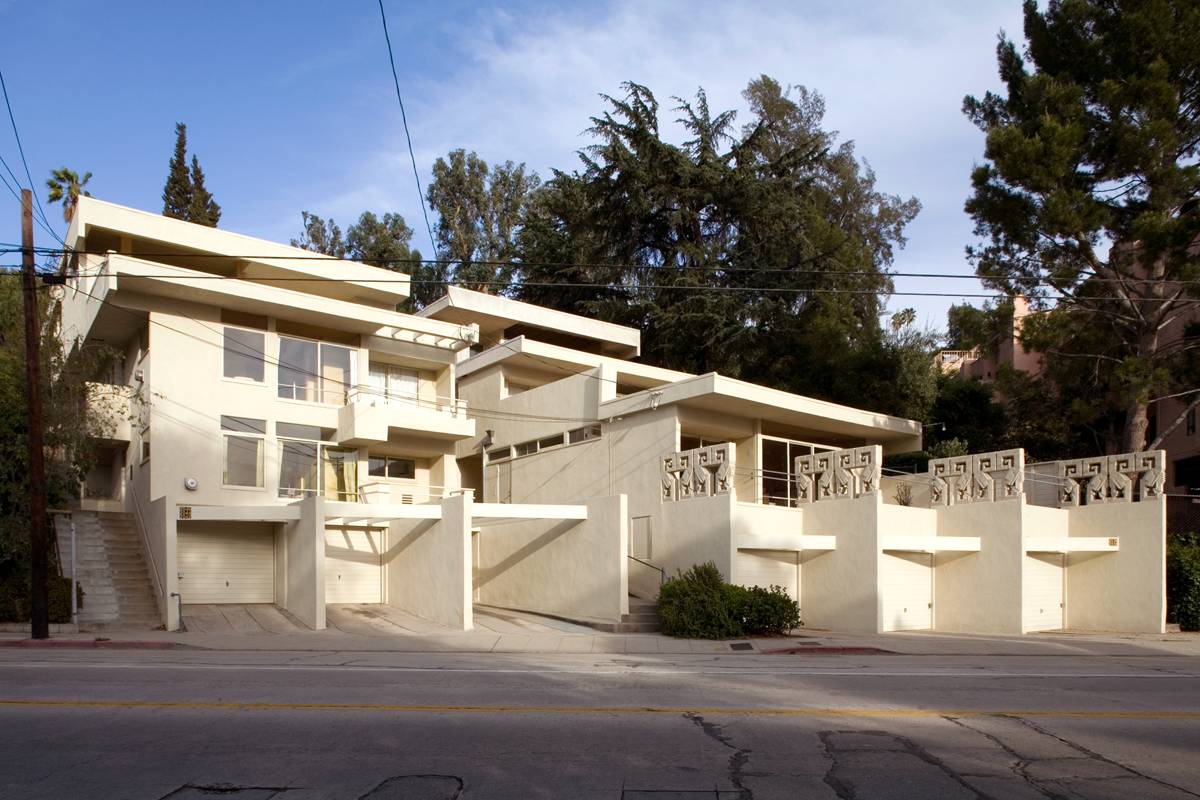 Place
Bubeshko Apartments
This rare example of multi-family housing by modernist master R.M. Schindler is his vision of a "Greek hillside."
In the late 1930s, modernist master R. M. Schindler designed two apartment buildings in Silver Lake for Anastasia Bubeshko and her daughter Luby. The clients wanted a home that would also provide rental income, as well as living spaces that were flexible enough to be re-arranged as needed in the future. Schindler responded with a vision of a "Greek hillside," a cohesive collection of five units that could be divided into seven. Each unit was unique and connected to the outdoors. Two later alterations, also by Schindler, allowed the units to be subdivided in different ways.
This rare example of multi-family housing by Schindler remained in the Bubeshko family, and home to Luby, for sixty-five years. The apartments served as a gathering place for artists; sculptor Gordon Newell created the decorative caps on the garage walls of one of the buildings, and architect Gregory Ain was once a tenant.
In the mid-2000s, Luby sold the property to a young family who sensitively restored the buildings. Before even submitting an offer, the potential owners met with architects and began researching the property, studying Schindler's original drawings, correspondence, notes, and sketches for the project. 
Throughout the restoration process the project team followed this scholarly approach, analyzing building systems and structures, the condition of materials, and Schindler's subtle use of color.
With a tight budget, the team recreated Schindler's original details and color palette using standard, economical, natural materials—as Schindler himself had done nearly seventy years before.
The owner and architect directly oversaw all of the work. The client used his own experience with historic structures to complete much of the work himself, and he trained painters and craftsmen in specific techniques. 
The result is the rescue and revival of a unique resource that tells an important part of Los Angeles' story. This project earned a Conservancy Preservation Award in 2010.