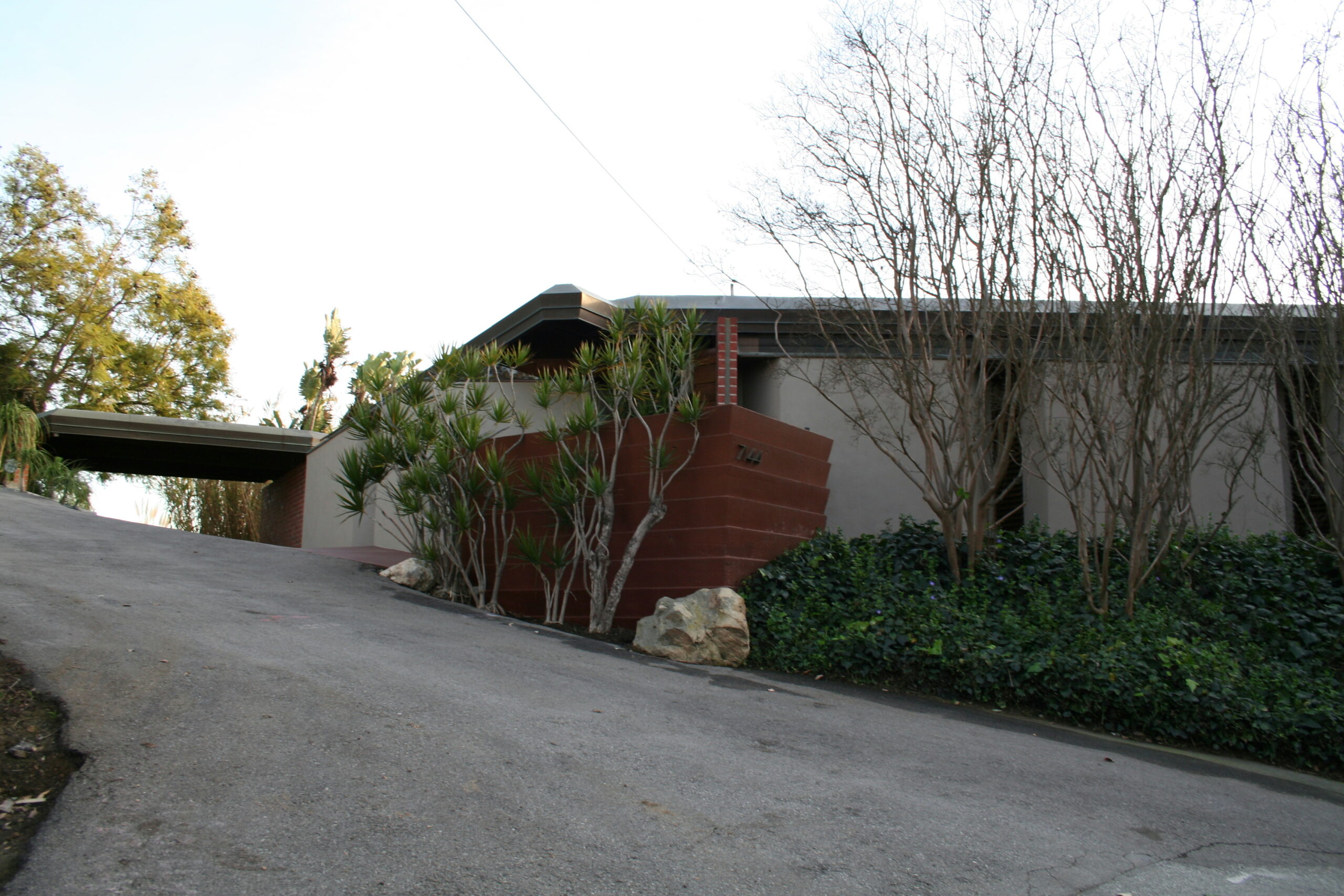 Place
Carling House
Designed for film composer Foster Carling, who wanted an open plan to accommodate his grand piano, the home's design played a key role in developing architect John Lautner's extraordinary ideas and methods.
The house John Lautner designed for Foster Carling played a key role in the development of his extraordinary ideas and methods.
Carling was a composer who wrote songs for numerous films in the 1940s and '50s, and he wanted an open plan that would accommodate his grand piano as well as frequent gatherings of guests and collaborators. Lautner more than provided the space by creating a house without any internal columns, supporting the roof of the hexagonal main living area with external steel cantilevered beams.
The Carling House was Lautner's first collaboration with builder John de la Vaux, a boat builder looking to move into home construction. The builder was up for any of the architect's innovative structural ideas, and the two enjoyed a productive partnership for many years. Completed in 1949, the redwood-clad house is sited on a hillside featuring 360-degree views of Los Angeles.
Lautner maximized the views with expanses of glass, and even designed one wall section of the living area to swing out, opening the room (and the built-in couch) to an exterior terrace.
An outdoor swimming pool continues under a glass wall into the main living area, further blurring the line between indoors and outdoors. As an early expression of John Lautner's groundbreaking designs and as the first product of the Lautner-de la Vaux pairing, the Carling House is a highly significant property.