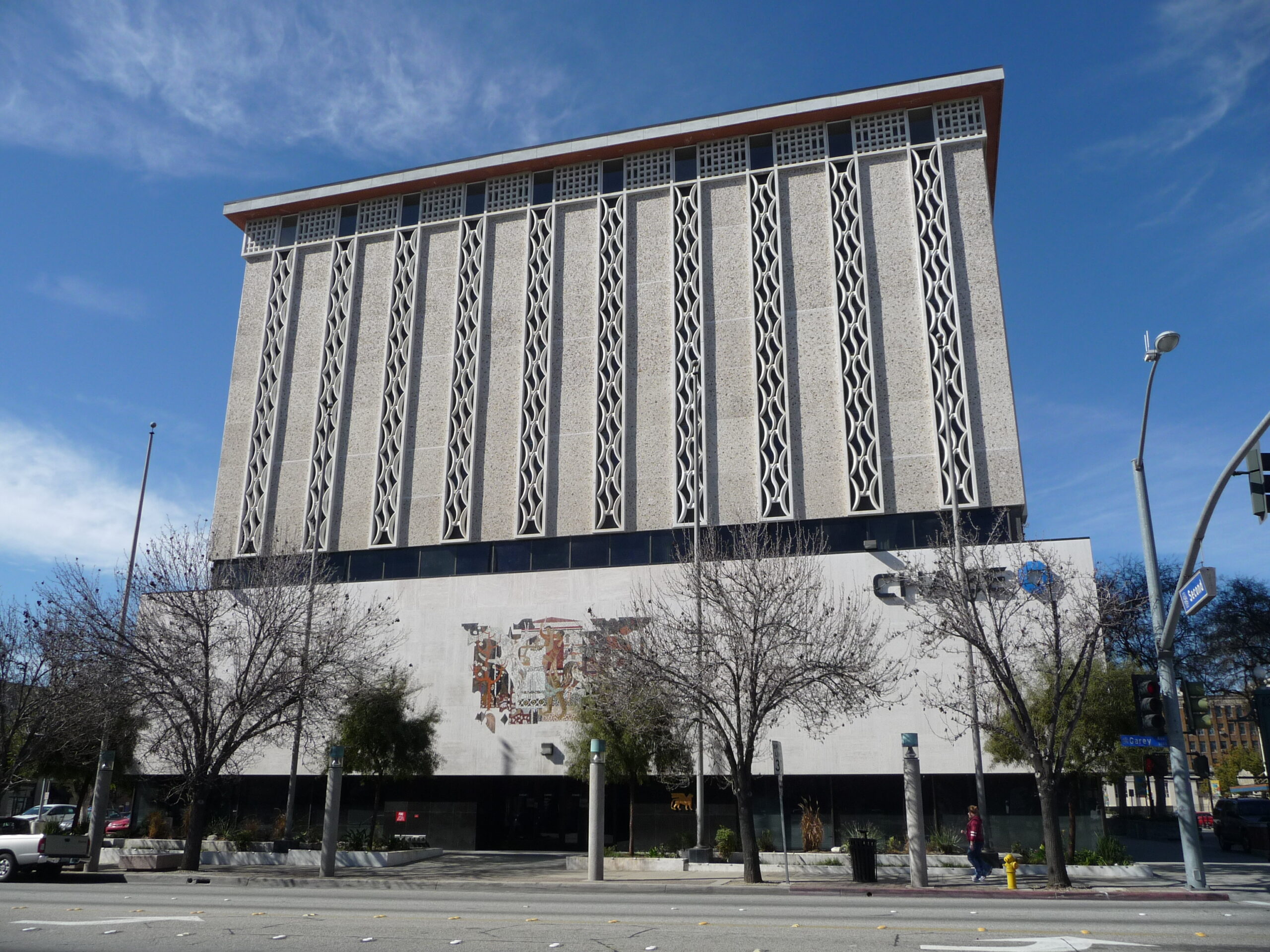 Place
Chase Bank, Pomona
Rendered in concrete, travertine, and glass, a texturally rich statement for architect Millard Sheets and a monumental one for the city of Pomona.
Built to house the new Pomona branch of Home Savings and Loan in 1963, this six-story office tower is among the largest and most unique architectural designs ever completed by Millard Sheets.
It was developed as an anchor for the adjacent pedestrian mall, also designed by Sheets and recognized today as the first pedestrian mall west of the Mississippi. Both the bank building and the mall were the result of postwar urban revitalization efforts in downtown Pomona.
The Home Savings Tower is like many of Sheets' other Home Savings designs in its simple rectangular plan, strict symmetry and integration of site-specific artwork, but its vertical orientation and overall scale set it apart. This is a texturally rich statement of monumentality and stability, for the city of Pomona as well as the bank, rendered in concrete, travertine, and glass. The building's most notable feature is its sculptural concrete grillwork, which alternates with panels of exposed aggregate concrete to highlight the design's verticality.
The grillwork's pattern looks like an abstract lace, but is actually a series of "H"s and "S"s woven together for "Home Savings."
This remarkable building is currently owned by Chase.