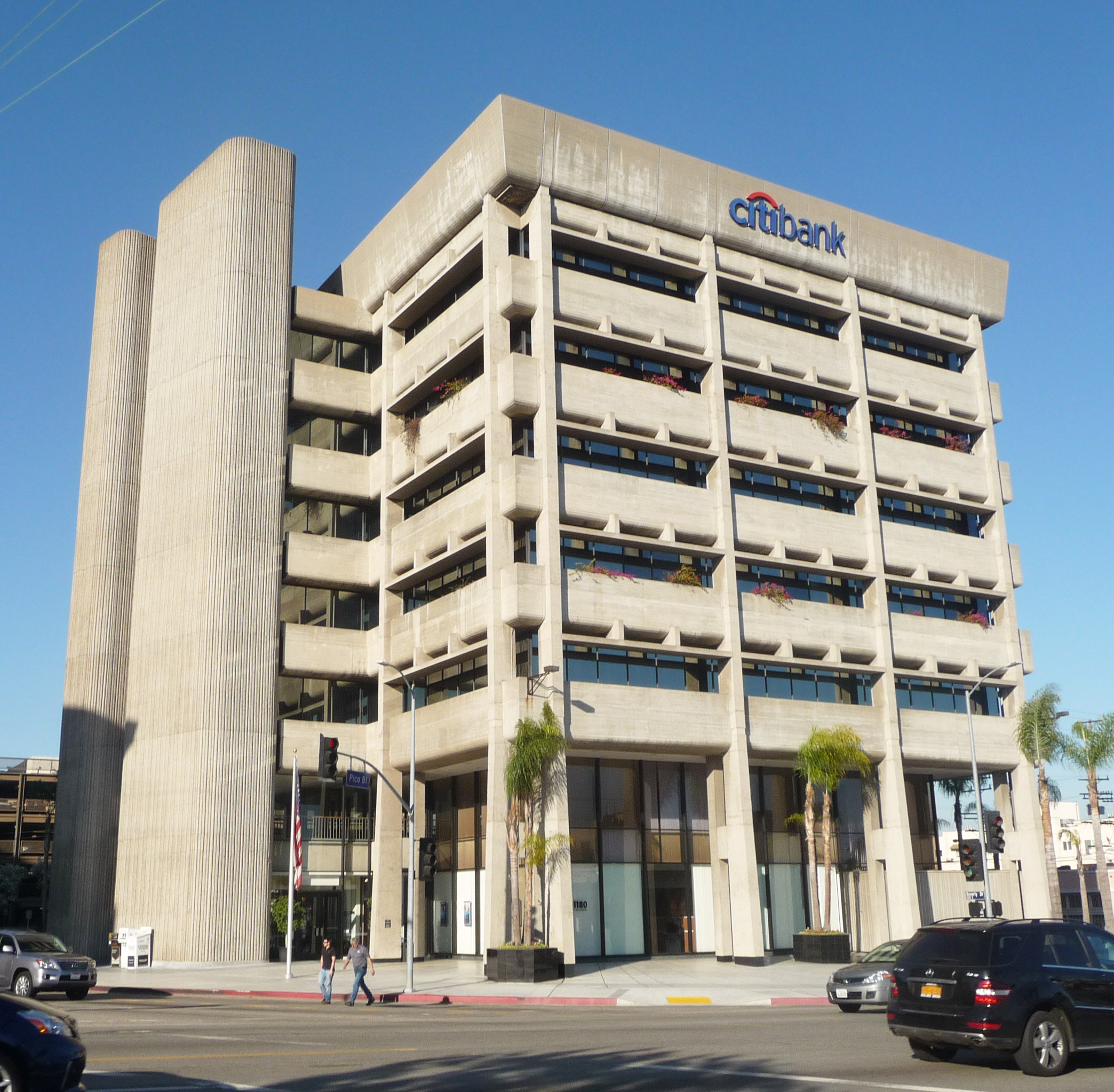 Place
Citibank
Considered among the finest examples of Brutalist design in L.A., the original Liberty Savings and Loan is surprisingly neither monolithic nor overpowering.
When Liberty Savings and Loan constructed its new building at the corner of South Beverly Drive and West Pico Boulevard, it added a decidedly large-scale tower to a low-slung neighborhood.
The bank stood out from the start, not just because of its seven-story height, but because of its uncompromising Brutalist style rendered in unadorned structural concrete. It was designed by architect Kurt Meyer and completed in 1966. For all its size and strength, the Liberty Savings building is not monolithic or overpowering; its front façade is surprisingly light, supported on tapering columns that open the glass-clad first floor up to the outside.
At the top, the columns support a broad, unornamented parapet. Each story is marked by a simple horizontal element wrapping around the building, supported by concrete brackets and holding planters that let colorful vegetation spill over the side. Two vertical, and vertically scored, towers containing elevators and stairs run up the building's side façade.
After it was built, some tenants pushed to have the building painted dark brown so it would look more "finished." Meyer publicly protested this step, and the bank remained its simple, and quite effective, Brutalist self.
Today, some consider it among the finest examples of the style in Los Angeles.