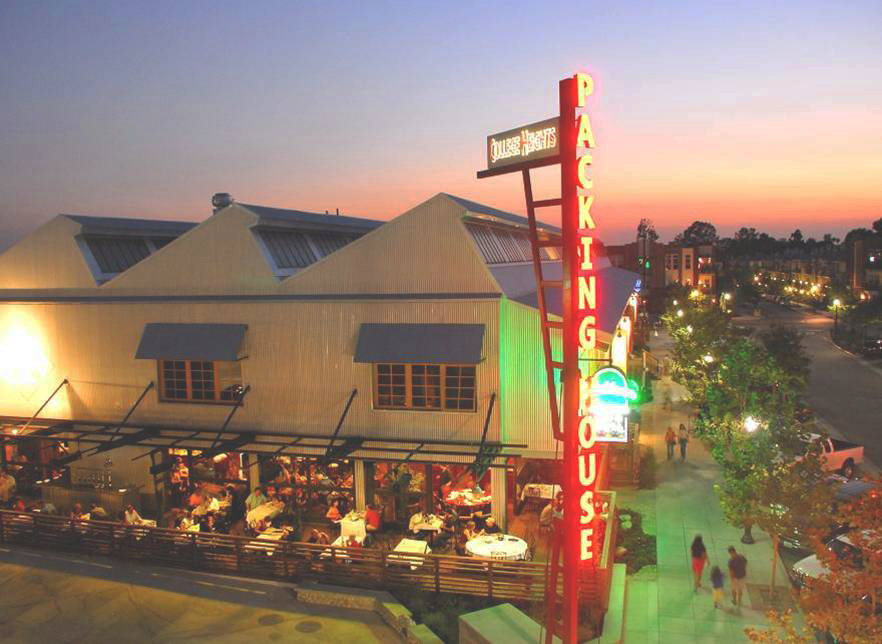 Place
Claremont Packing House
College Heights Lemon Packing House is the only remaining packing house built in Claremont during the height of the citrus industry.
Originally known as College Heights Lemon Packing House, this building was one of four Claremont packing houses built along the Santa Fe rail corridor during the height of the citrus industry. It is the only one remaining.
Peter J. Dreher planted the first orange trees in Claremont in 1888. In the early 1890s, Dreher and eleven other men formed a cooperative they named the California Fruit Growers Association. The packing houses were used for all activities associated with citrus production, including packing, shipping, storing, and marketing the fruit.
The College Heights Lemon Packing House ceased operation as a packing house in 1972 as citrus production dwindled in the area and most packing house functions moved to Riverside County. It was used as a warehouse until the City of Claremont purchased the building and gave it new life through an adaptive reuse project.
The project retained important exterior features, including the saw-tooth roof, clerestory windows, and sliding wooden doors on the first floor and loading dock.
Although the original oak floors has suffered water damage from years of roof leaks, they were able to be saved and restored. The effort to preserve the former packing house earned a Conservancy Preservation Award in 2009.
This former industrial building is now a mixed-use facility that houses multiple restaurants, retail shops, and art galleries.