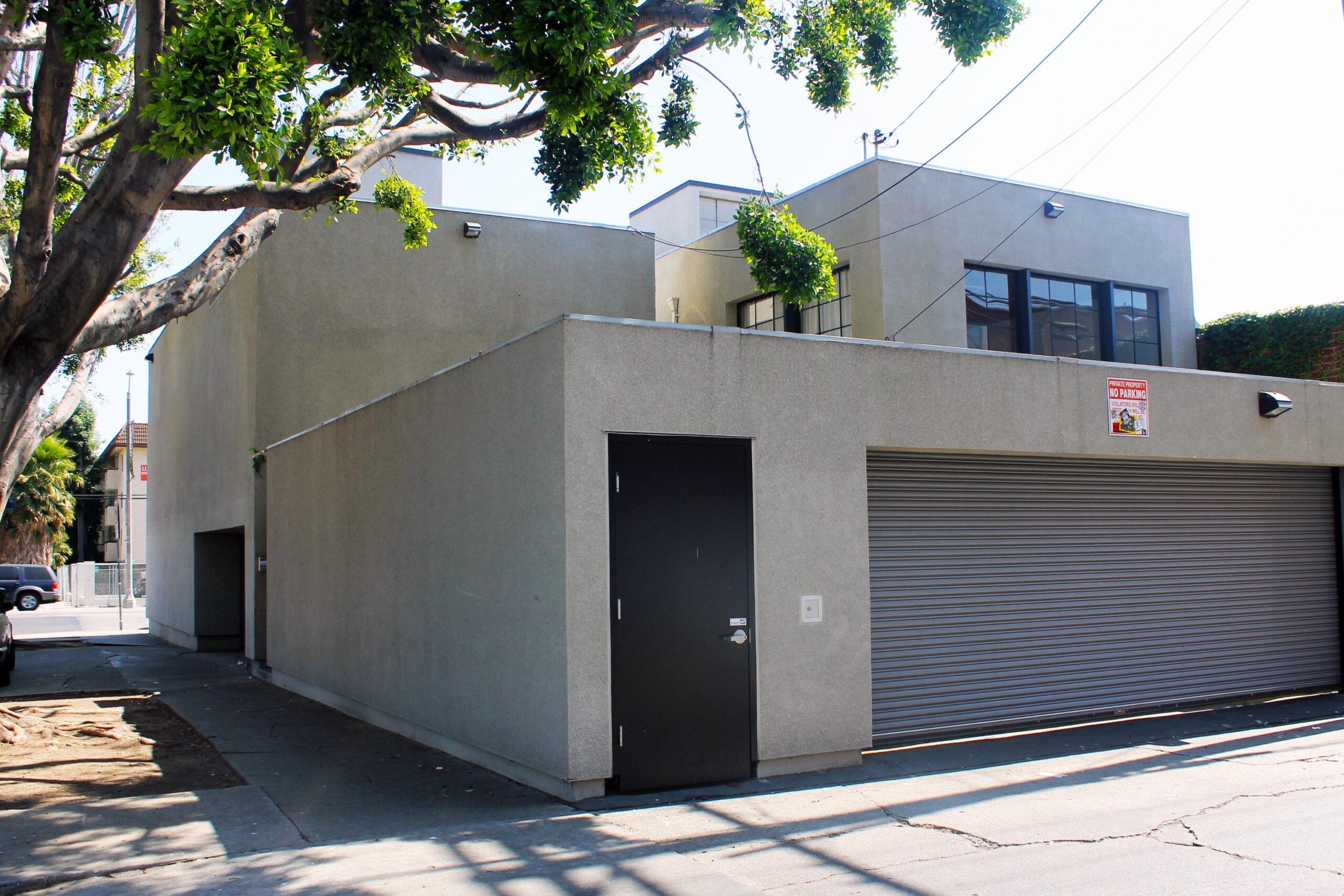 Place
Danziger Studio
Before the Guggenheim in Bilbao and the Disney Concert Hall, a lesser-known Frank Gehry crafted a work--live-play paradise for graphic artist Lou Danziger on Melrose Avenue.
World-famous architect Frank Gehry is best known for his swooping large-scale designs like the Guggenheim Museum in Bilbao and Walt Disney Concert Hall in downtown Los Angeles. However, one of his most admired designs may be the simplest one he ever produced, a residence and studio for graphic artist Lou Danziger on Melrose Avenue.
Completed in 1965, the Danziger Studio and Residence was one of Gehry's first buildings to receive widespread attention. 
It is Late Modern/Minimalist in style and contains two simple cubes offset from each other to form a private courtyard. The property is inward-facing, presenting only blank walls to the street and further protecting its privacy with a wall around the courtyard. Entirely clad in a gray rough stucco of the type sprayed onto freeway overpasses. Gehry had to learn the decidedly unconventional technique himself and then teach it to the plastering contractor.
The buildings' interiors are lit by skylights and large windows on the private façades, set deep within the walls to create more shadows and lend a greater sculptural feel to the design. Architectural historian Reyner Banham honored Gehry's design by noting it as a profound elevation of Los Angeles' ubiquitous "stucco box" form: "…this elegantly simple envelope not only reaffirms the continuing validity of the stucco box of Angeleno architecture, but does so in a manner that can stand up to international scrutiny."