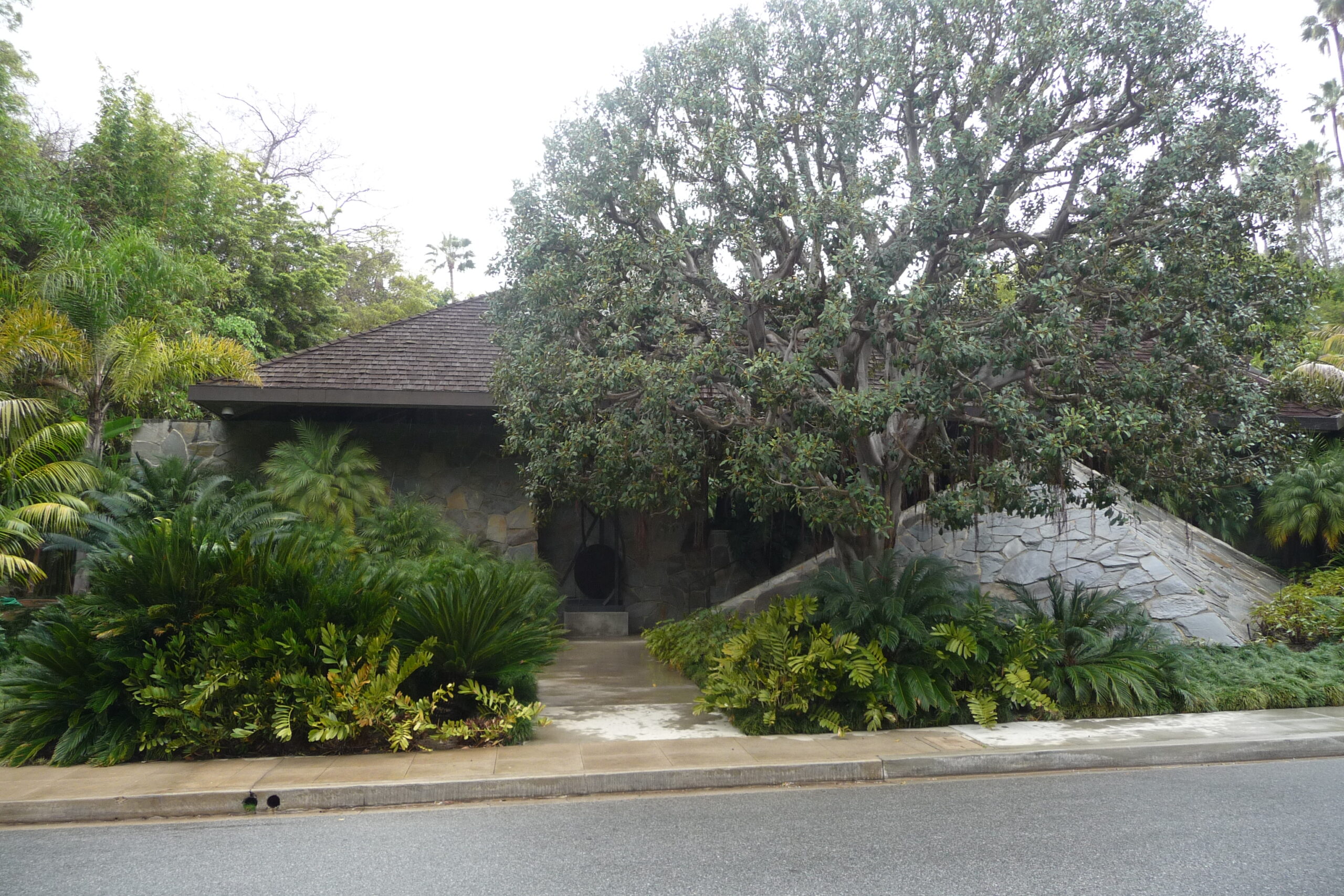 Place
Familian House
In the Familian House, the celebrated architect—delicately manipulating dramatic contradictions between outside and in, light and dark, modern and ancient—created a masterpiece.
The Familian House in Beverly Hills is nothing if not dramatic, full of contradictions between heavy and light elements and sprawling across a massive area. Celebrated architect John Lautner designed the house for Gary and Liz Familian, completing it in 1971. His Organic Modern design makes ample use of natural materials, particularly rough-cut stone, to anchor the house to the ground; in Lautner's trademark style, it also employs vast expanses of glass framed by wood elements to bring views of the outdoors inside.
The house's front façade is low and long, covered with stone cladding topped by a band of clerestory windows so the low-pitched shingled roof seems to hover above the walls. It is dominated by a massive pyramidal formation clad in the same rough gray stone, supporting the stairs up to the main entry and sheltering the house from the street. The house's interior contains more stone topped by glass, and includes details like built-in wood furniture and stone planters for indoor green spaces.
Thick green foliage surrounds the building, lending it the air of an ancient temple in the jungle and enhancing the sense of privacy and safety. The house's rear façades open up to a large stone-paved patio and swimming pool with additional landscaping, from a lawn area to hanging vines on a stone wall. Lautner designed an addition to the house for new owners in 1987, further increasing its already impressive size and extending its angled, "elongated L" plan.