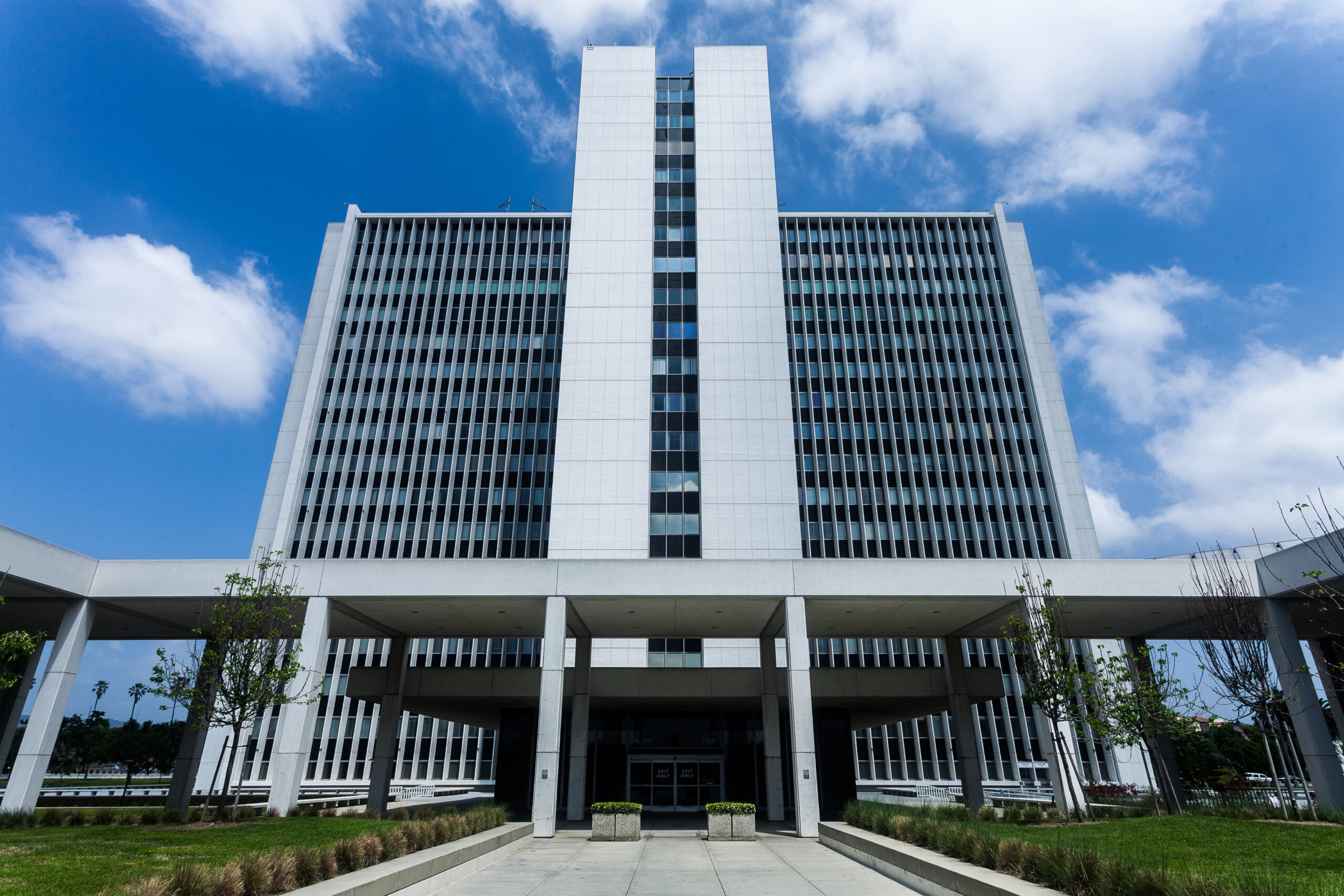 Place
Federal Building
Clad in white concrete onto which public service messages were once projected including appeals for purchase of savings bonds, this cold-war era jewel exemplifies Corporate Late Modernism at its finest.
The seventeen-story Wilshire Federal Building sits in the middle of a former golf course on twenty-eight acres of land. Designed by Charles Luckman Associates, the building is corporate Late Modernism at its finest; a pure white façade is interrupted only by white precast concrete fins that shade the offices and emphasize the building's verticality. The building is clad in white concrete, with white plaster facing on the east and west windowless façades. Public service messages were once projected onto the sides of the building and included appeals for purchase of savings bonds, use of ZIP codes, and general public safety suggestions, such as locking automobiles to prevent theft. It took four years to complete the building due to government design modifications and schedule setbacks.
Among the original tenants of the buildings was the Veterans' Administration; corridors and doorways were designed to be wide enough to accommodate wheelchairs. Designed to provide space for 2,000 employees, other tenants included an office of the Internal Revenue Service, the audit division of NASA, the Los Angeles forecast center of the U.S. Weather Bureau, and the FBI. Ten high-speed elevators were located on the exterior of the building and separate from the main lobby to create more flexible space. Among the Cold War-era features of the Wilshire Federal Building are the civil defense shelter areas in the basements and upper floors, with the ability to shelter up to 13,000 people.