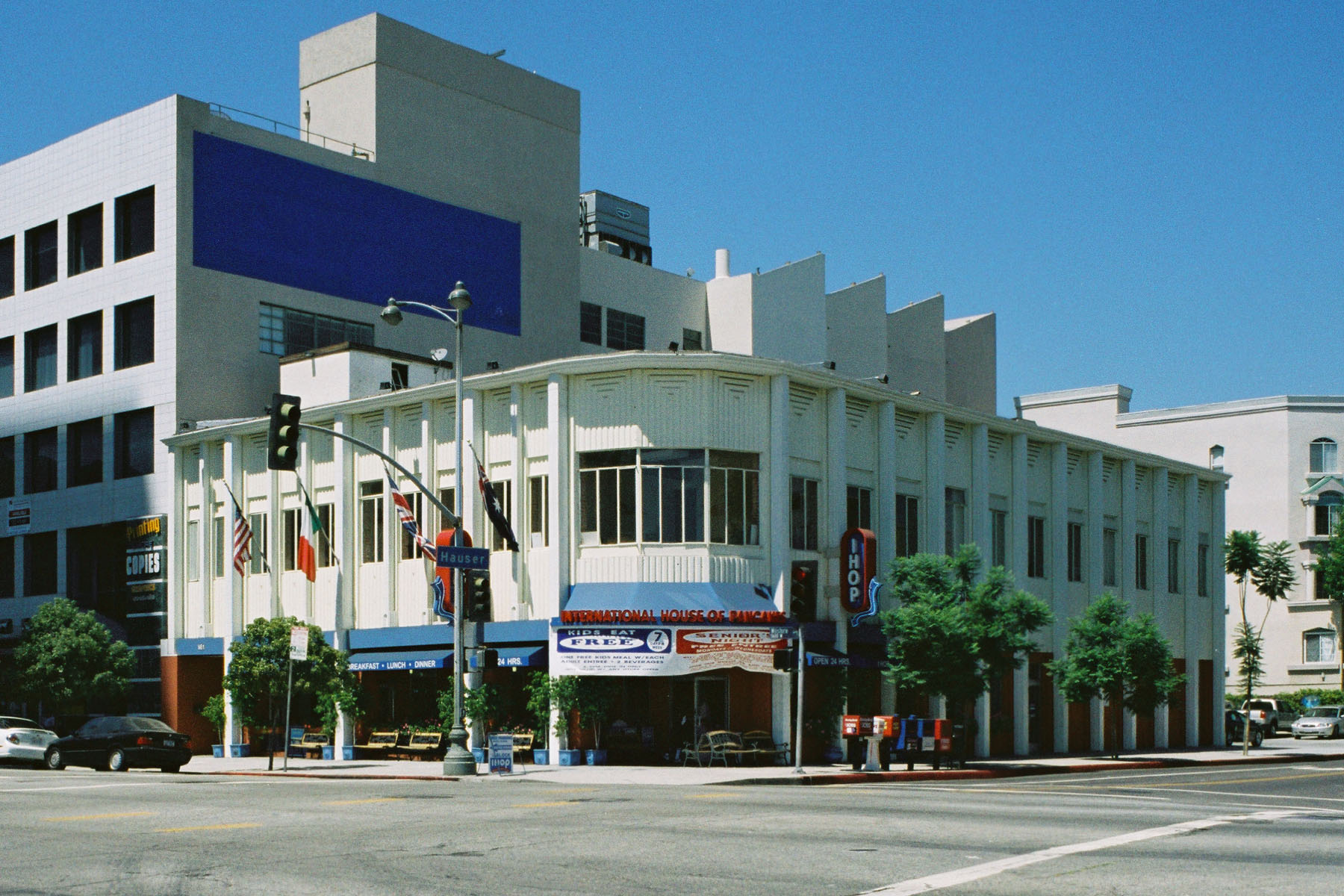 Place
IHOP
Welton Becket and Associates donated its office space in this building for the first Matisse exhibition in L.A.
Often overlooked today, this two-story structure was once quite striking, with vertical stripes of green and black terra cotta. It originally housed the Western Auto Supply Company and a "Pay'n Takit" market, whose sign boasted "Something Saved on Everything."
In 1952, Welton Becket and Associates temporarily moved its drafting offices from the building's first floor and donated the space for a traveling exhibition of works by Henri Matisse.
The retrospective of thirty-six paintings, nine sculptures, and four drawings included fifteen pieces on loan from the artist himself and several on loan from actor and art collector Edward G. Robinson. The exhibition would have ended its national tour in San Francisco if not for the generous underwriting and cajoling of a few Angelenos.
Despite Los Angeles' then-reputation as somewhat uncultured, thousands paid a fifty-cent fee to view the retrospective. By the end of the exhibition, Los Angeles appeared ready for its own, distinct art museum.
The same year saw the creation of the The Art Museum Council, which a decade later would support LACMA, founded only a few blocks away from Matisse's introduction to Los Angeles.