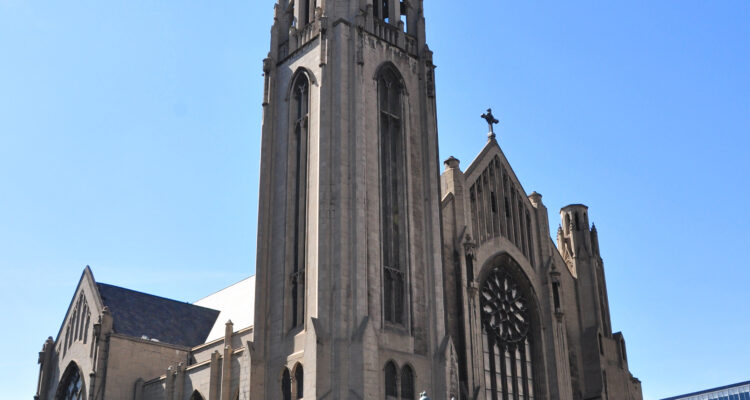 Place
Immanuel Presbyterian Church
Soaring above Wilshire, this church was inspired by French Gothic cathedrals.
Modeled after French Gothic cathedrals, this stately church houses a congregation that dates to 1888 and today serves nearby Latinx, Filipino, Korean, and Ethiopian communities.
The building's stone-clad corner tower soars 205 feet above Wilshire, supported by a steel frame that allows for a strikingly spacious interior. The richly textured main sanctuary features intricately carved woodwork and stenciled vaulted ceilings.
The vast array of traditional stained-glass windows were created by the Dixon Art Glass Company of Los Angeles. They are in marked contrast to the modern faceted glass windows in the Westminster Chapel by Judson Studios of Highland Park.