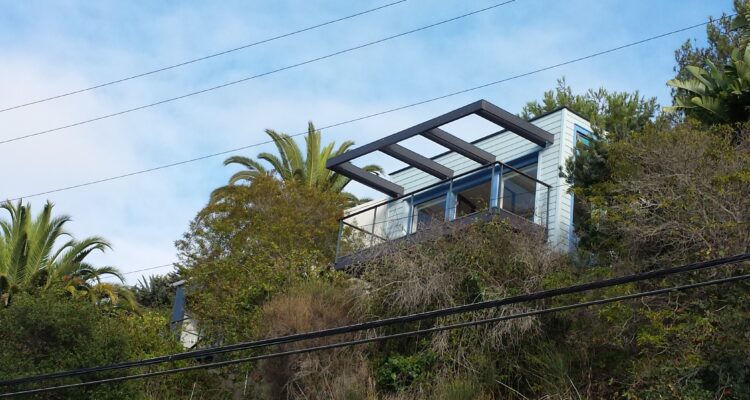 Place
Isherwood-Bachardy Residence
Renowned author Christopher Isherwood lived here with his partner Don Bachardy for the last thirty years of his life.
The residence at 145 Adelaide Drive was home to acclaimed author Christopher Isherwood and his partner, artist Don Bachardy, for thirty years. 
Born near Manchester, England in 1904, Isherwood became a U.S. citizen in 1946 and lived in Southern California until his death in 1986.
Professionally, Isherwood was a well-known novelist, playwright, screenwriter, autobiographer, and diarist. He identified as gay and often explored this identity as a central theme in his literary work.
One of his most celebrated accomplishments was his classic American novel, A Single Man, which was published in 1964.
Isherwood was good friends with Dr. Evelyn Hooker and lived with her at 400 South Saltair Avenue from 1952 to 1953. In 1953, Isherwood met and fell in love with Don Bachardy, considered by many as Los Angeles' most celebrated portrait painter.
Despite their thirty-year age difference, the couple lived together in this hillside residence from 1956 until Isherwood's death in 1986.
Over the course of their relationship, Isherwood and Bachardy collaborated on many artistic projects, including the television film Frankenstein: The True Story and their diary-portrait series October.