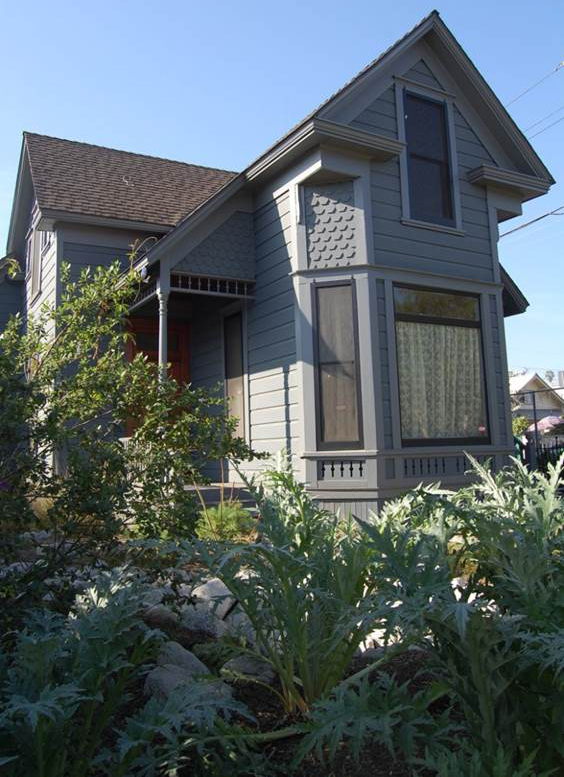 Place
Joseph L. Starr Dairy Farmhouse
A private owner brought this rare building back from the brink of demolition, painstakingly restoring it while educating the community about the value of preservation.
The Joseph Lee Starr Dairy Farmhouse was built in 1887 for a dairy operation started by Texas cattleman J. L. Starr. At that time, the dairy spanned twenty acres on what was then the western edge of Los Angeles.
The farmhouse was designed the Folk Vernacular Victorian style by fellow ex-Texan Jasper Newton Preston. His 1887 farmhouse was designed by fellow Texan Jasper Newton Preston, who also designed the L.A. County Hall of Records and L.A. High School. 
The farmhouse is now the oldest remaining house in the West Adams neighborhood of Jefferson Park, and the last link to the area's agricultural history.
The ensuing years were not kind to the farmhouse, which was neglected, badly altered, and occupied by vagrants. In 2005, the City condemned the property as a nuisance. The home's designation as a Historic-Cultural Monument helped to prevent its outright demolition, but the owner demolished parts of the house and gutted some of the interiors.
Longtime West Adams resident David Raposa stepped up and bought the farmhouse, spending five years on a painstaking restoration. The project team peeled back the layers of the house to determine its original structure and color scheme. They preserved early alterations made by the Starr family, leaving "ghosts" of earlier years intact. 
Raposa used the project to educate the neighborhood about the value of historic preservation, at a time when residents were considering historic district designation. He also opened the house for public tours and city staff training. 
It stands proudly now, as a testament to personal commitment, close collaboration, and the power of sheer determination. The project to restore the farmhouse earned a Conservancy Preservation Award in 2014.