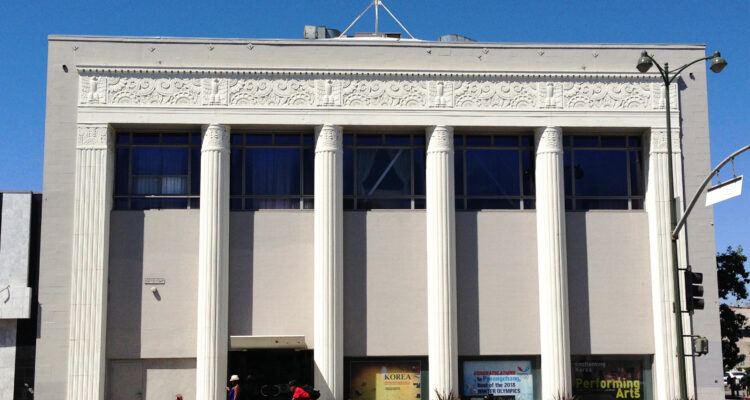 Place
Korean Cultural Center
This building has served the Korean community in Los Angeles for over thirty years.
The temple-like façade of this building, blending Egyptian revival with monumental Moderne styles, befits the era of its construction on the cusp of the Great Depression.  
Eschewing luxury in favor of concrete and masonry, the rectilinear structure is adorned with fluted columns topped by flower capitals, matching pilasters at both ends, and a horizontal frieze of flowers and eagles.
Over the years, the interior of the building was modified as its functions changed. The building has served as a carpet store, Armenian restaurant, and bank, among other uses.
Operated as a Korean cultural center for over thirty years, the building currently houses a museum, galleries for changing exhibitions, a library, an auditorium, and offices. The main entrance, now from the parking lot on the north side of the building, includes a small garden and pond.