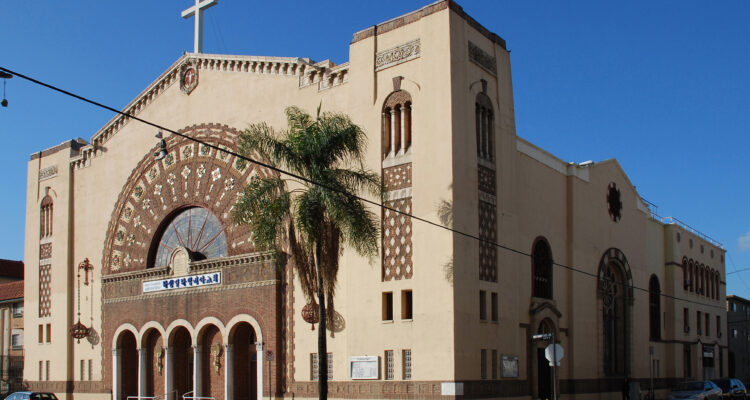 Place
Korean Philadelphia Presbyterian Church
Originally Temple Sinai, this building now serves Korean congregants.
Located north of Wilshire on New Hampshire Avenue, this Romanesque-style building with Byzantine and Moorish elements was built as a synagogue for Los Angeles' oldest Conservative Jewish congregation.
Architect S. Tilden Norton had built the congregation's previous temple downtown (where they had resided for fifteen years), as well as contributing to the designs for the nearby Wilshire Boulevard Temple.
The grand arch on the front of the building is in low-relief yet highly ornamental, offering a dominant focal point for the simple massing of the building.
The interior is dramatically illuminated by a large oculus (or circular skylight) in the dome. It was a filming location for 1927's The Jazz Singer.
Following the westward migration of Los Angeles' Jewish population, the Temple Sinai moved into a new building in Westwood in 1961. The Temple Sinai East, as the Wilshire Center building then became known, was sold more than a decade later. It now serves as the Korean Philadelphia Presbyterian Church.