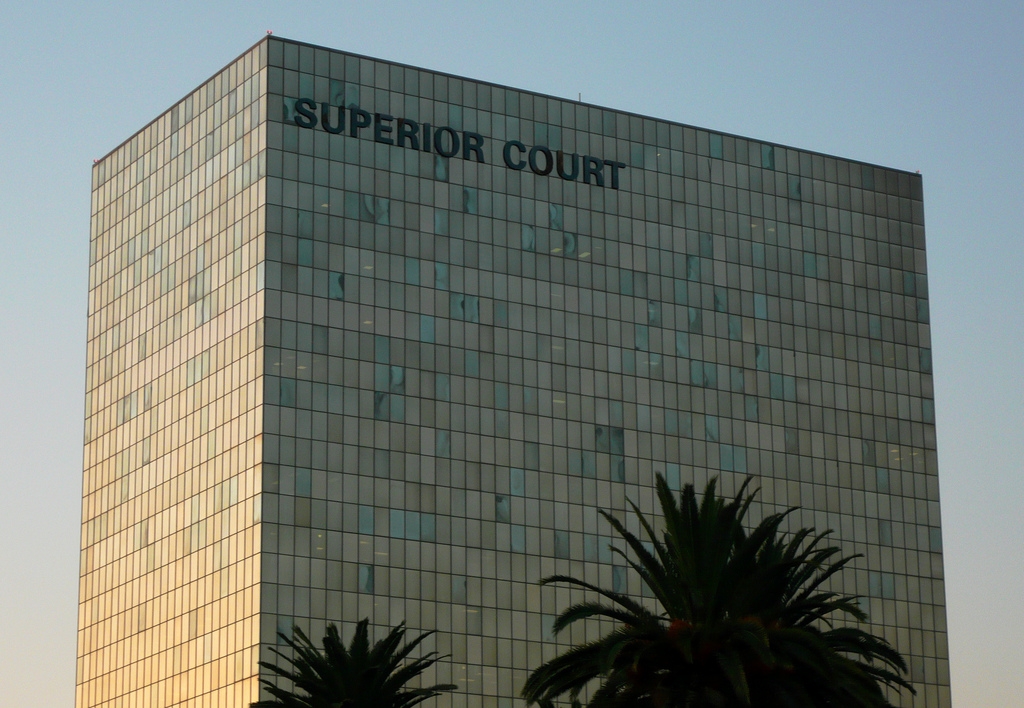 Place
Los Angeles Superior Court Tower
With its mirrored-glass facade seemingly blending into the sky, this remarkable corporate headquarters is in fact anchored by sculptured granite buttresses that root it firmly to the earth.
You may not immediately notice the CNA Park Place Tower (now the Los Angeles Superior Court Tower) as you drive down Commonwealth Avenue, since the mirrored-glass building sometimes appears to blend directly into the sky. But a glance down to the building's base reveals it sits on sculptured granite buttresses that ground it firmly to the earth, in a larger pedestrian plaza of granite and concrete.
This remarkable building was designed by the architectural firm of Langdon and Wilson and was completed in 1972 to serve as the headquarters for CNA Financial Corporation. It stands nineteen stories tall at the edge of Lafayette Park, its mirrored glass skin reflecting the ever-changing light and color of the sky, from blue to dusky orange to purple. The tower is set diagonally on its site on the corner of Commonwealth and Sixth Street, opening the area up for pedestrians. The organic, wave-like buttresses that support it flow down into a granite-paneled plaza, becoming part of a thoughtful landscape designed by Emmet L. Wemple and Associates. CNA Park Place's landscape blends into the larger park below with trees, grass, and planters. As a result, the enormous skyscraper does not loom over the greenery of the park, but seems to sprout up from the earth itself like a geometric glass flower.