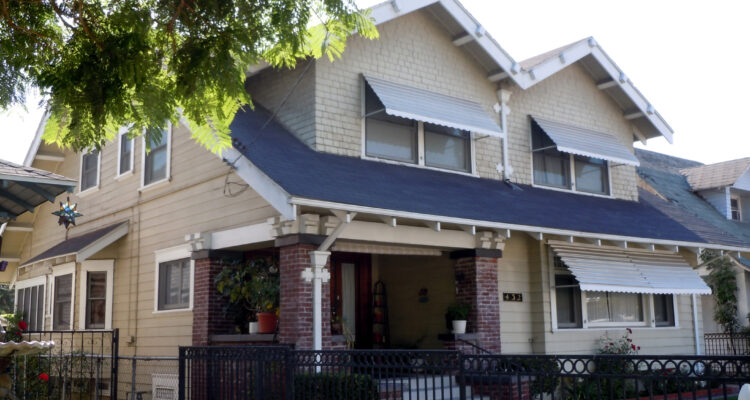 Place
Max Factor House
During the 1920s, this Craftsman house was the residence of internationally acclaimed cosmetics pioneer Max Factor and his family.
Built in 1909, this Craftsman home on Boyle Avenue rose to fame in the 1920s when internationally renowned businessman Max Factor settled there with his family, in close proximity to his store on South Central Avenue.
The building is an excellent example of Boyle Heights' layered history, particularly its role as an entry-point for immigrants from around the world. Factor, born to a Jewish family in Poland in 1877, lived in the residence from 1923 to 1929.
Following Factor's move to Hollywood, the residence became the home of Dr. and Mrs. H. J. Hara. Dr. Hara worked as a local surgeon and was also actively involved with the Japanese American Society, serving as the organization's vice president for a time.
Factor, whose cosmetics company was quickly becoming a favorite among Hollywood studios and celebrities, was attracted to Boyle Heights' strong Jewish community. By the 1920s, approximately one-third of Los Angeles' Jewish population lived in the neighborhood. 
The house on Boyle Avenue was also located near dependable public transportation, which Max used regularly. He never learned to drive and would leave the company car parked in the driveway so he could use the garage as his at-home lab to devise and test new makeup formulas.
The house itself features common design elements of the Craftsman style, including wide eaves with exposed rafters underneath. The interior of the house featured rich wood paneling and had four large bedrooms, a separate dining room, a household worker's room, a laundry chute, and two solariums.