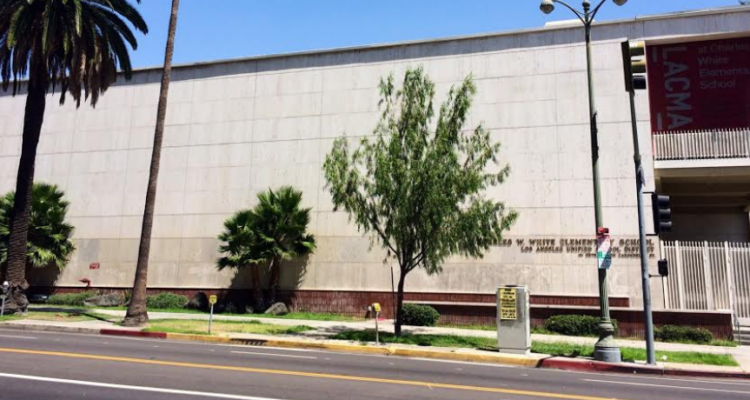 Place
Otis Art Institute Building
This site is one of the most historic corners of Wilshire.
In 1898, General Harrison Gray Otis, editor and publisher of the Los Angeles Times, built among the first houses on the first block of Wilshire Boulevard to be developed. He gave his Mission Revival style villa the fanciful name The Bivouac. 
Next door, Edwin T. Earl, inventor of the refrigerated railroad car and owner of the Los Angeles Express newspaper, commissioned Ernest Coxhead to build his English-style mansion.
Before Otis died in 1917, he donated his home to Los Angeles County for an art school. The Otis Art Institute conducted classes in Otis as well as Earl's former residences until the mid-1950s, when the homes were razed in order to expand the art school and build modern studios.
Completed in 1957, the new building was designed by the firm of Austin, Field, & Fry. They worked under the supervision of the great designer Millard Sheets, who was director of the institute at the time.
Otis Art Institute remained under various names until 1997. Charles White Elementary School moved into the building in 2004. 
Diagonally across the intersection of Wilshire and Park View, a statue of General Otis pointing at his former home stands at the entrance to MacArthur Park. It was placed there in 1920 next to a sculpture of a newsboy, as well as a statue of a Spanish American War soldier that is no longer there. The following year, Buster Keaton eluded the cops by hiding among the statues in the silent film Hard Luck.