Architect
Austin, Field & Fry
Not only was the architecture firm of Austin, Field & Fry responsible for several of Los Angeles' most important public postwar buildings, its history includes some of the most distinguished architects in twentieth-century California.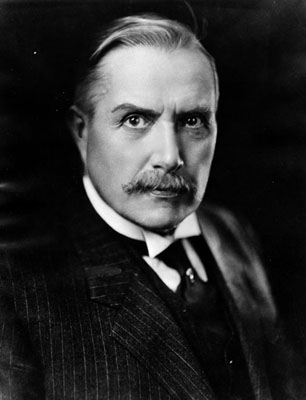 Austin, Field & Fry
The firm was established in Los Angeles in 1946 by partners John Austin (1870-1963), Robert Field, Jr. (1902-1984), and Charles Fry (1906-1996). 
The firm's founding principal, John C. Austin, was a prominent civic leader in Los Angeles. He played an integral role in the city's early development as one of the main architects for landmark buildings including Los Angeles City Hall and Griffith Observatory. Renowned architect Paul R. Williams worked for Austin in his career, and the two crossed paths again after World War II. 
Austin was born in Oxfordshire, England. His education consisted largely of private tutoring. He began his career in California as a draftsman in San Francisco and moved to Los Angeles in 1895, where he formed a succession of architectural partnerships beginning in 1896.  
Born in Chicago, Robert Field, Jr. received his architecture degree from USC later in life, in 1940.  Fry was a native Angeleno and fellow USC graduate, receiving his architecture degree in 1929. 
The three partners were from the generation that straddled both world wars. All three men resided in Pasadena and witnessed the city's architectural transformation, particularly after World War II, when Austin, Field & Fry became wholly immersed in the postwar Modern building boom.
During the 1950s and 1960s, the firm designed well-known civic buildings such as the original Otis Art Institute, the U.S. Custom House at the Port of Los Angeles, and the UCLA Faculty Center. 
Along with renowned firms such as Paul R. Williams and Welton Becket, among others, Austin, Field & Fry was part of the ensemble responsible for designing the L.A. County Courthouse (now Stanley Mosk Courthouse), L.A. County's Hall of Administration (now Kenneth Hahn Hall of Administration), and various buildings on the UCLA campus.
Individually, each partner was an active and dedicated member of the American Institute of Architects, with both Austin and Fry becoming AIA Fellows in 1913 and 1966, respectively. As a partnership, Austin, Field & Fry garnered recognition and acclaim for their postwar designs.  No longer in practice, the firm left an indelible mark on the public identity and postwar landscape of Los Angeles.
Related Places
Place

Otis Art Institute Building

Place

Kenneth Hahn Hall of Administration / Los Angeles County Hall of Administration

Place

Stanley Mosk Courthouse / Los Angeles County Courthouse

Place

UCLA Faculty Center

Following years of uncertainty there are plans to reinvest in the 1959 UCLA Faculty Center.
Place

Otis Art Institute Building

Place

Kenneth Hahn Hall of Administration / Los Angeles County Hall of Administration

Place

Stanley Mosk Courthouse / Los Angeles County Courthouse

Place

UCLA Faculty Center

Following years of uncertainty there are plans to reinvest in the 1959 UCLA Faculty Center.

Place

U.S. Custom House, Terminal Island, Port of Los Angeles