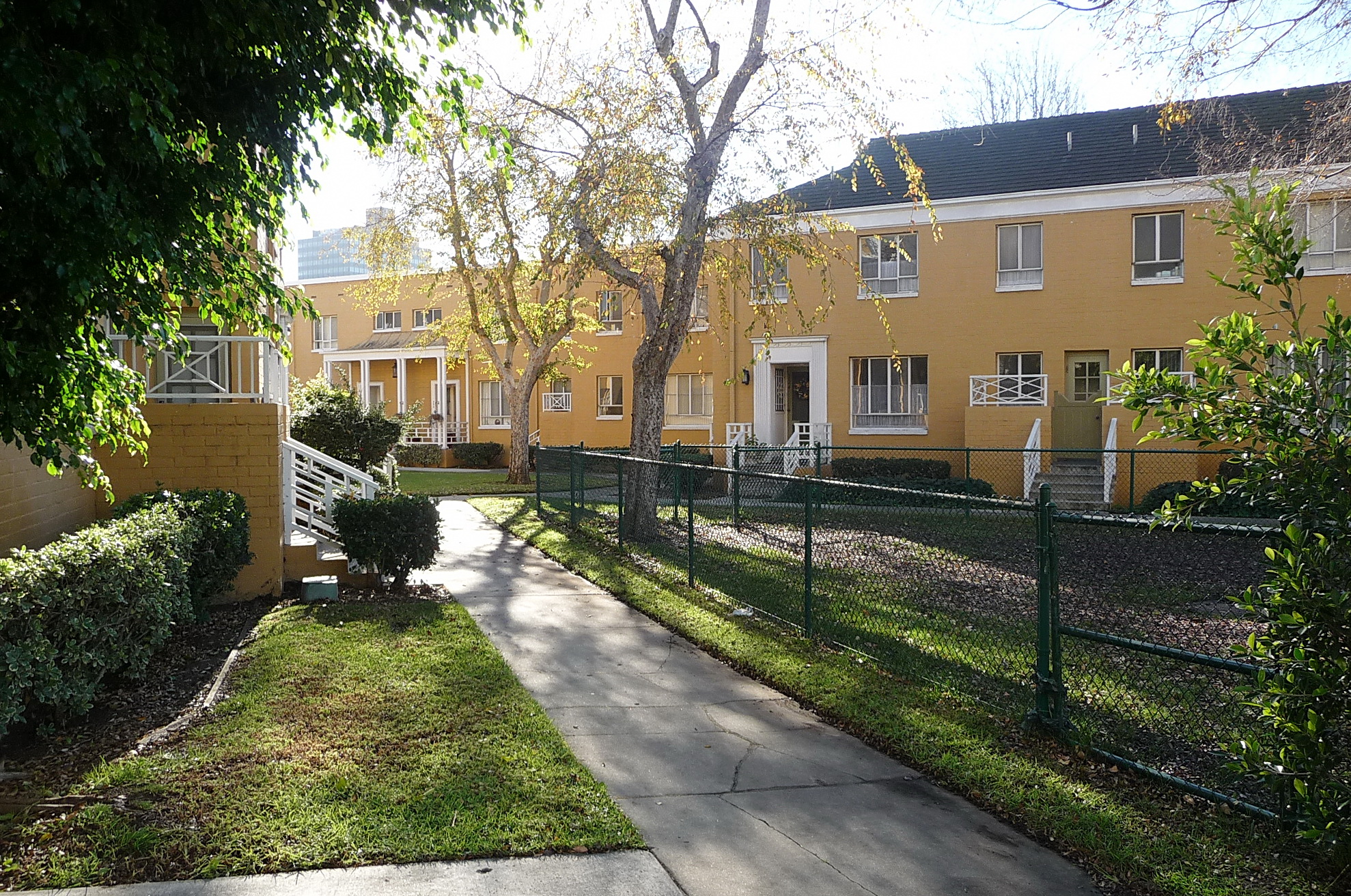 Place
Park La Brea
L.A.'s largest and best-known garden apartment community originally boasted views out of every living room window into a large park.
Although Park La Brea wasn't the first garden apartment community built in Los Angeles, it is certainly the largest and, due to its location right in the middle of Mid-City, one of its best known.
Constructed in 1944, "Parklabrea" (as it was known at the time of construction) is Southern California's only multi-family complex developed by the Metropolitan Life Insurance Company, who was also responsible for Parkmerced (San Francisco), Stuyvesant Town (Manhattan, New York), Parkchester (the Bronx, New York), and Parkfairfax (Alexandria, Virginia), among others.
Upon its construction, the Los Angeles Times reported that the design of the complex was "in keeping with the California climate for outdoor recreation," with only eighteen percent of the land devoted to buildings and a view out of every living room window into a large park.
Park La Brea's architects, Leonard Schultz and Associates and Earl T. Heitzschmidt, filled the complex with elegant buildings that offer a modern interpretation of the Colonial Revival style. The landscape was designed by Tommy Tomson, who was responsible for a number of Los Angeles' best-known landscapes, including that of Union Station.
Although initially planned to contain only two-story buildings and maintain a low-scale appearance, eighteen 13-story towers were constructed in 1950 in the eastern half of the complex in response to the postwar housing shortage. Today's complex boasts nearly 4,500 units, making it the largest multi-family development west of the Mississippi River.