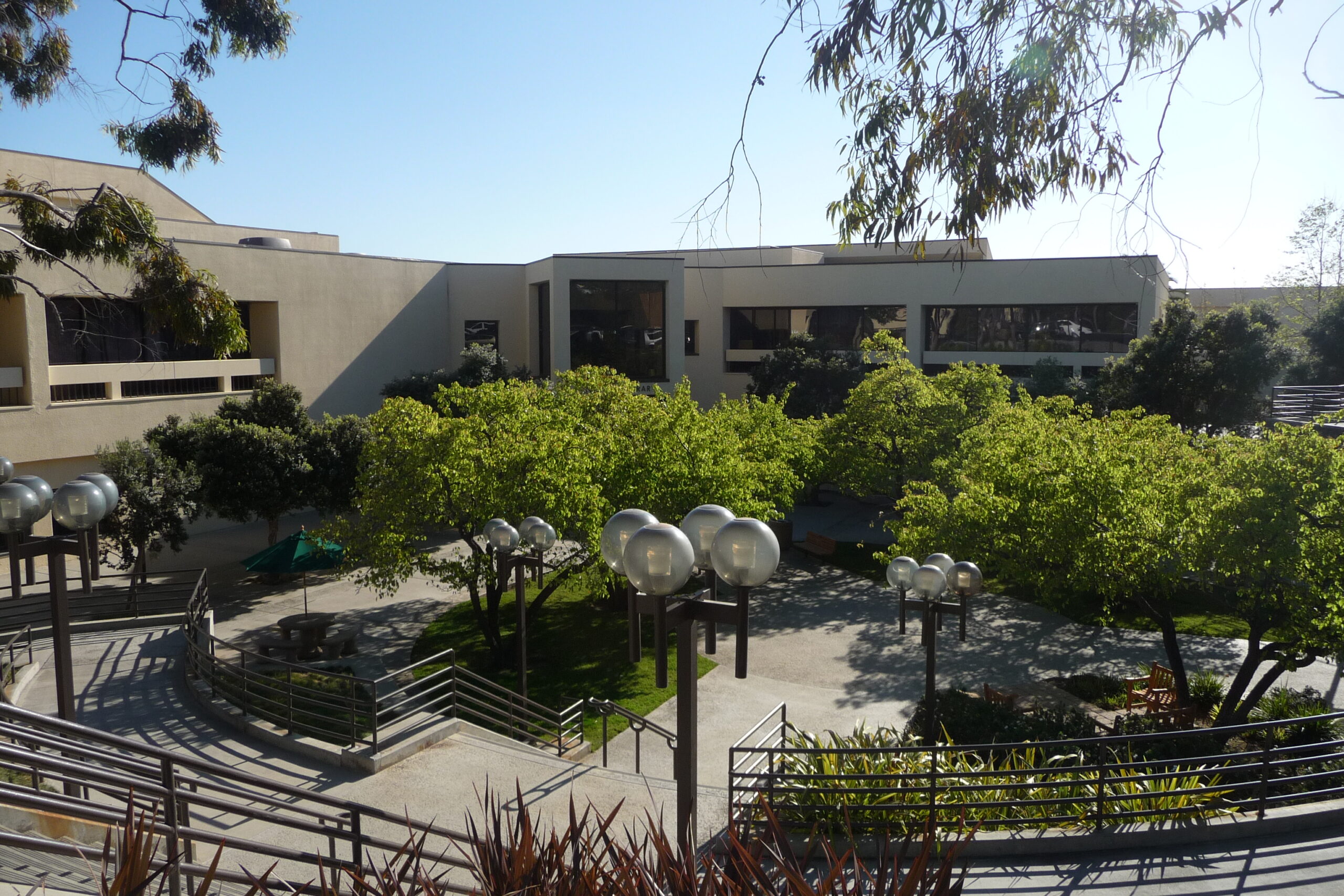 Place
Pepperdine University
Its design crafted to adapt to the dramatic hillside location with its sweeping ocean views, the campus' "front door" is an open meadow that stretches from the Pacific Coast Highway to the main core of campus.
Pepperdine University was founded as a small Christian liberal arts college in 1937 by George Pepperdine, founder of the Western Auto Supply Company. By the late 1960s, it had outgrown its location in South Los Angeles, and thanks to a donation of 138 acres of hilly land in Malibu, it was ready for a new campus. The school (which became a university in 1970) hired architectural firm William L. Pereira and Associates to design its master plan and most of its buildings, with the majority of the original campus completed in 1973. William Pereira was very well known for his master plans for college campus as well as communities in general, serving as coordinating architect for the campuses of USC and UC Irvine. His firm's design for Pepperdine was crafted to adapt to the dramatic hillside location, with its sweeping ocean views. The campus' ""front door"" is an open meadow that stretches from the Pacific Coast Highway to the first major knoll, which contains the main core of campus. This green expanse, along with the rest of the meticulous landscape of lawns, trees, and various plantings, was designed by landscape architects Armstrong and Scharfman. Spacious plazas connect the university's buildings, using terraces and stairways to connect higher and lower areas; the master plan consciously graded as little as possible to retain the site's natural contours and elevation changes. 
Pepperdine's buildings were designed to complement the ocean-side setting by using a modern interpretation of the Mediterranean Revival style. They are clad in light-colored stucco and feature red clay tile roofs, with interior finishes including heavy wooden beam ceilings, earth-colored tile, and carpeting in earthy, warm colors. Their volumes are more Late Modern in style, with dramatically angled rooflines, broad expanses of tinted glass, and very simple stuccoed concrete façades. Pereira & Associates served as coordinating architect and designed the Huntinger academic complex, the science complex, and student housing, which rejected the high-rise dorm style popular at the time for smaller, more intimate forms to facilitate the formation of community. Other campus buildings were designed by Dorman/Munselle (athletic village and president's house); Allison, Rible, Robinson and Ziegler (Stauffer Chapel; available for special events); and Welton Becket and Associates (fine arts building). The resulting campus is a unified whole, perched on the Malibu hillside as a testament to strong planning and design.