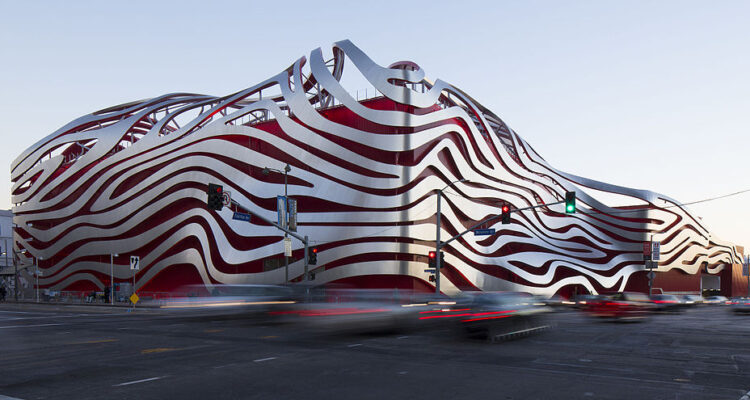 Place
Petersen Automotive Museum
The last department store built on the Miracle Mile elegantly showcased the Japanese products sold within.
With the last department store built on the Miracle Mile, Seibu chose to distinguish its design from the stores of Miracle Mile's past.
Renowned Los Angeles architects Welton Becket and Associates designed the building with an elegant simplicity, a Mid-Century Modern take on the exotic Japanese products sold inside. 
Seibu was famous for its rooftop glass pavilion, a restaurant surrounded by a Japanese garden and reflecting pool. Seibu closed after only a few years. In 1965, Ohrbach's department store moved into the space from nearby Prudential Square. 
In 1994, the building was adapted for use as the Petersen Automotive Museum, with soaring fins (reminiscent of 1950s car washes and cars) added to the façade.
In 2013, the museum proposed a $20 million renovation that would completely transform the facade.