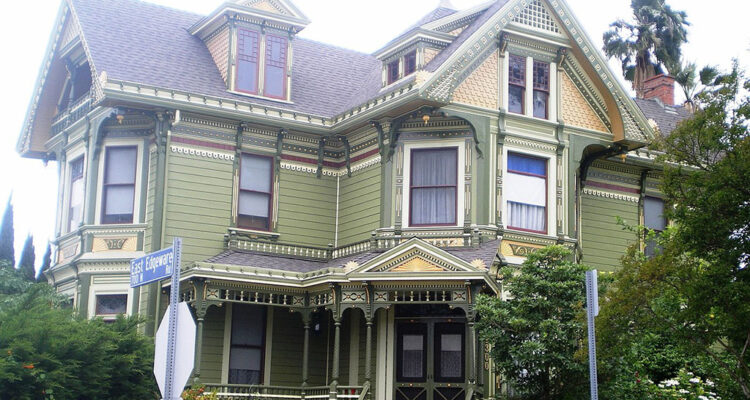 Place
Phillips House
One of the most ornate homes in Angelino Heights, this 1887 house on a prominent corner lot feature extravagant decoration all sides.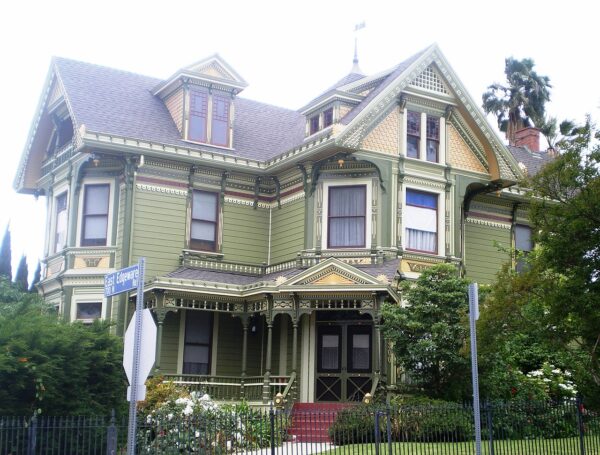 Built in 1887, the imposing Phillips House was likely a project of local real estate developers George O. Ford and James B. Myer, men also associated with the homes at 1316, 1320, and 1324 Carroll Avenue. Ford was an agent for the Richfield Land and Water Company, and Myer owned the Southern Pacific Transfer Truck Company.
The house's first owner was Aaron Phillips, an Iowa hardware merchant who came to Los Angeles in 1887. His wife, Maria, and daughter, Grace, had traveled to Los Angeles a year earlier to scout the area. With Aaron's concurrence, arrangements were then made for site purchase and home construction in Angelino Heights. Grace lived in the house until 1942, when her heirs sold the property to the current owner's family.
One of the most ornate homes in Angelino Heights, the Phillips House blends two Victorian styles. The sharp angles, in both the shape of the house and its geometric decoration, typify the Eastlake style, while the overall decorative exuberance reflects the Queen Anne style.