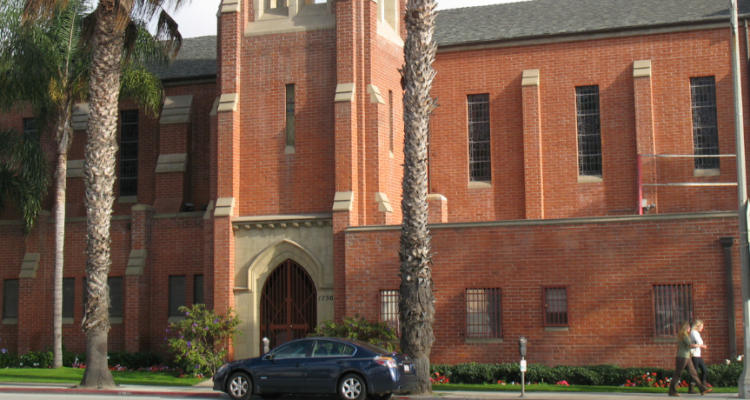 Place
Pilgrim Lutheran Church
The only Santa Monica church on Wilshire.
This is the only church on Wilshire Boulevard in Santa Monica, in contrast to the high concentrations of religious structures along Wilshire in Wilshire Center and Westwood.
Made of brick and poured concrete with Gothic Revival touches, it is the second home of the Pilgrim Lutheran Church, whose congregation was established in Santa Monica in 1914. (The first church building was constructed in 1919 on the corner of 14th Street and Arizona Avenue.)
The sanctuary features mahogany pews and other furniture, with an altar of mahogany and Sicilian marble.
The sanctuary sustained major damage from the 1994 Northridge earthquake. The sanctuary was repaired, strengthened, and rededicated in November 1995.