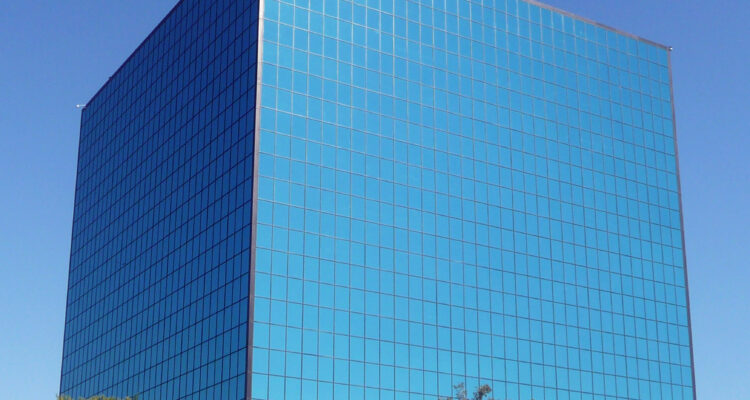 Place
Sears, Roebuck and Company, Pacific Coast Territory Administrative Offices
This cube-like, glass-skin skyscraper designed by Albert C. Martin & Associates, is sheathed entirely in reflective glass that reflects the sky - the effect is overwhelmingly blue, earning it the nickname "The Blue Cube."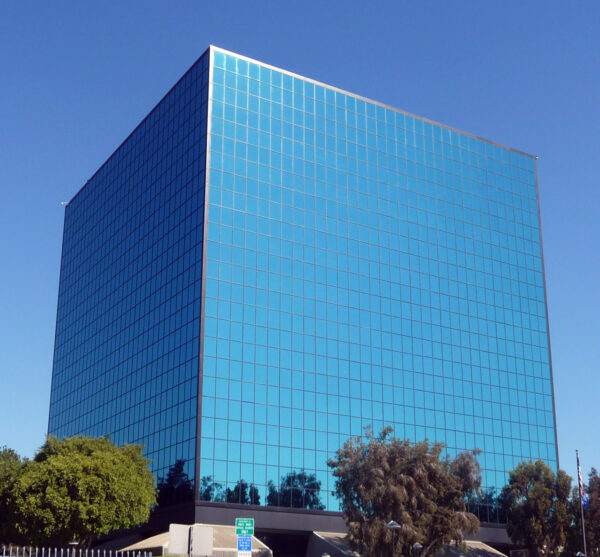 When Sears, Roebuck and Company moved into its new Pacific Coast Territory administrative offices, it established residence in a building that would become an icon of Corporate Modernism in Alhambra.
The twelve-story tower was designed by Albert C. Martin & Associates and completed in 1971, along with an adjacent Sears department store.
It is a cube-like, glass-skin skyscraper sheathed entirely in reflective glass so that it reflects the sky from all sides, all day long. The effect, in our sunny climes, is overwhelmingly blue most of the time—hence the nickname "The Blue Cube." The ethereal building perches on top of huge canted concrete pedestals that seem to tether it to the earth.
A large landscaped courtyard in front of the building welcomed visitors to the company's headquarters. It features a large circular fountain in the front and an elevated garden that encircles the whole tower.
After Sears, Roebuck and Co. left its Alhambra headquarters to consolidate its staff in Chicago in the late 1980s, the Los Angeles County Department of Public Works purchased it for use as its headquarters. It has occupied the tower ever since, keeping the blue flame burning for glass skin design and construction with this fine example of the style.