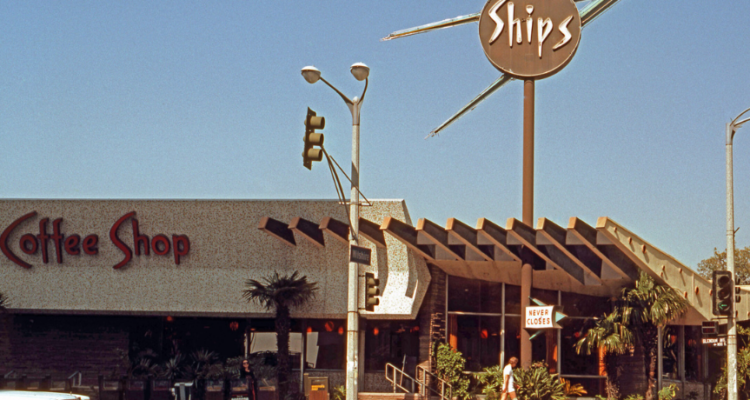 Place
Ships Coffee Shop (Demolished)
The demolition of Ships helped spur the formation of the Conservancy's Modern Committee.
Named for the Shipman family who started the coffee shop chain, Ships built a loyal following with personal toasters on every table, inexpensive coffee, and real dairy cream.
Fans of Googie architecture considered the Westwood location a fine example of the futuristic style, with its hovering angular roof canopy and glass walls that seemed to defy the rules of gravity.
Many tears were shed by modern preservationists and coffee shop denizens when Ships was bulldozed in 1984 to make way for the twenty-two-story Center West office tower.
This demolition, along with that of the 1949 Tiny Naylors coffee shop, led in 1984 to the creation of the Conservancy's volunteer Fifties Task Force, now the Modern Committee.