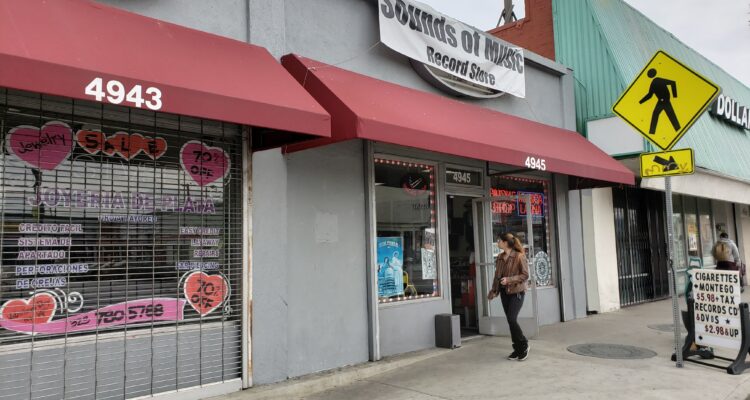 Place
Silver Dollar Café
The death of Ruben Salazar at the Silver Dollar marked a turning point in the Chicano civil rights movement.
The Silver Dollar Café is remembered most significantly for its role in the Chicano Moratorium, a protest against the Vietnam War that occurred on August 29, 1970.
Nearly 30,000 people participated in the peaceful march through East Los Angeles, which passed by the café and culminated in a rally at nearby Laguna Park (later renamed Ruben Salazar Park). An unrelated incident adjacent to the park purportedly led to a violent clash between law enforcement and the protestors. 
Ruben Salazar, a writer for the Los Angeles Times and News Director of KMEX, was fatally wounded inside the Silver Dollar when a Los Angeles County sheriff's deputy fired a Flite-Rite tear gas missile into the café. His death, along with the deaths of two protestors that day, marked a turning point in the Chicano Civil Rights Movement.