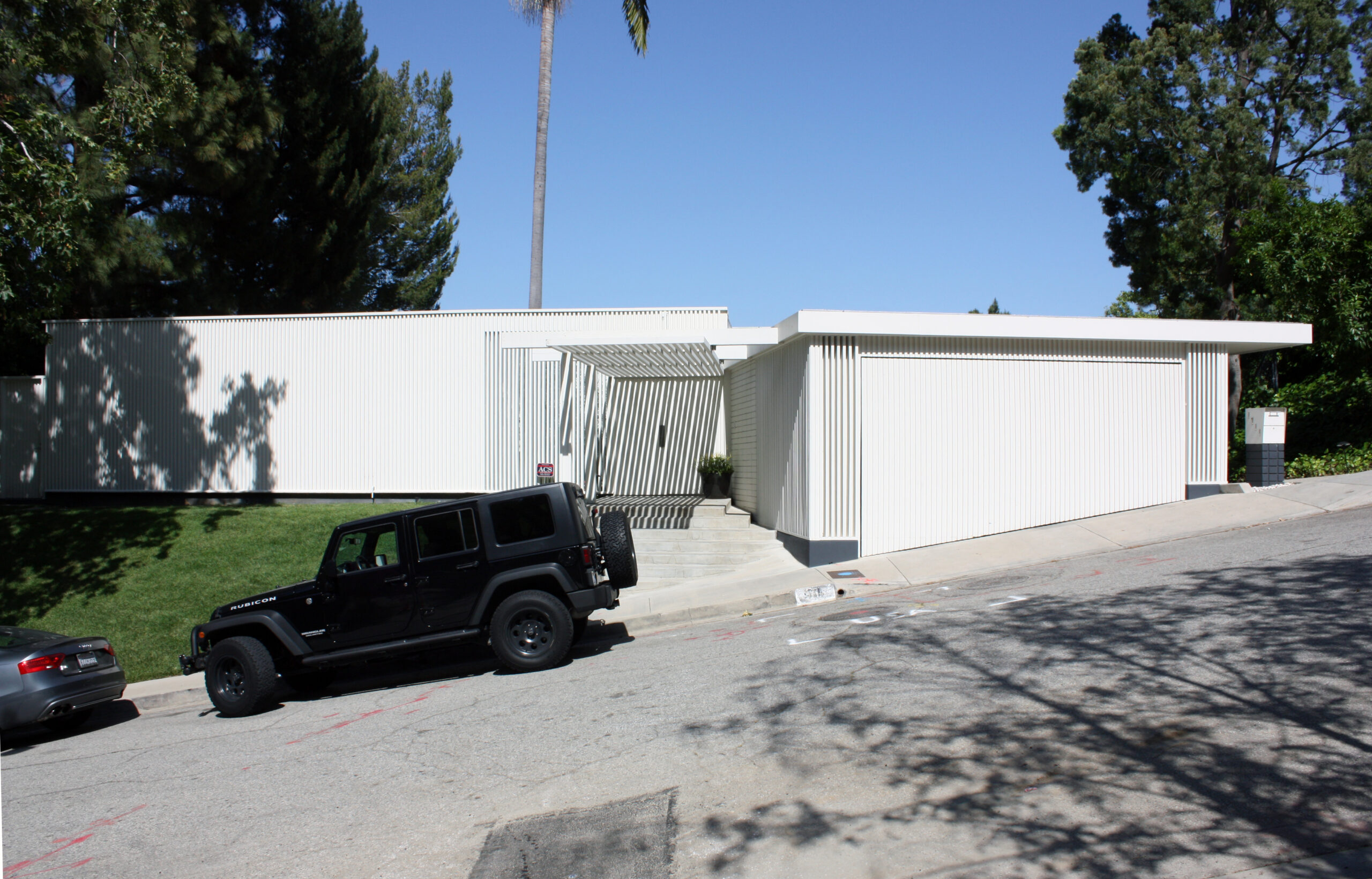 Place
Stone Canyon Residence
This home is a wonderful example of Richard Dorman's work that reflects strong Mid-Century Modern design principles.
The house at 1711 Stone Canyon Road in Bel-Air is not the neighborhood's only Mid-Century Modern residence, or even its only Richard Dorman-designed residence, but it is one of the loveliest and most intact on both counts.
Dorman was renowned for his residential designs, many of which illustrated his unconventional use of a seven-foot module instead of the standard three- or four-foot module, as well as his refinement of post-and-beam construction. The 1961 Stone Canyon residence showcases these architectural hallmarks, with its narrow wooden posts and beams strongly expressing its structure and giving the building a feeling of solidity and lightness all at once. This feeling is amplified by the use of thin wood slats as exterior cladding across the whole of the front façade, from the garage to the delicate pergola leading to the front entrance; the slats allow light in while screening for privacy, and add a complex play of shadows for visual interest. This exterior material even extends into the house, running into the entryway to create a smooth flow from inside to outside. A palm tree sprouts from the small, shielded garden next to the entrance, appearing to emerge from the roof of the house itself for a playful California touch.
Thanks to its unusual wooden cladding, this house can look both simple and complex depending on where you're standing. It is a wonderful example of Dorman's work and a demonstration of strong Mid-Century Modern design principles.