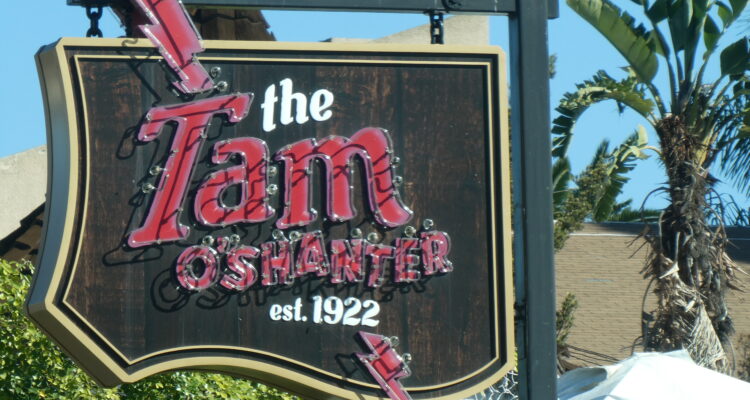 Place
Tam O'Shanter
One of Los Angeles' oldest restaurants operated by the same family in Atwater Village.
In 1922 Walter Van de Kamp and Lawrence Frank, the founders of Van de Kamps Holland-Dutch Bakeries and the Lawry's restaurant chain, commissioned architect and set designer Harry Oliver to build a storybook-style roadside restaurant. The restaurant opened as Montgomery's Country Inn. In 1925, the families renamed the restaurant Tam O'Shanter Inn after a beloved Robert Burns poem. For years, the restaurant was a favorite lunch spot for Walt Disney and his animators, and many Hollywood elite, including Mary Pickford, Douglas Fairbanks, and John Wayne. 
Step inside and you will find Scottish medieval weapons, crests, kilts, tartans, and Coat of Arms from floor to ceiling. You can order menu mainstays such as "Toad in a Hole," homemade potato chips, and the classic prime rib dinner.
New traditions have also begun. On the third Friday of each month, the restaurant turns one of its most historic rooms into a reservation-only speakeasy complete with live jazz, red lighting, tableside cocktails, and a separate entrance. In 2018, the historic patio was brought back, 70 years after it had closed. According to Lawry's president Tiffany Stith, Walt Disney had a particular love of the patio. Stith says, "He requested that we build a glass enclosure so he could enjoy it all through the year. A lot of that early Disney animation work was done on cocktail napkins sitting around on the patio." With the patio, the owners have added another little gem in the community. "We've been a part of the community for a long time and we feel really good about investing in it."