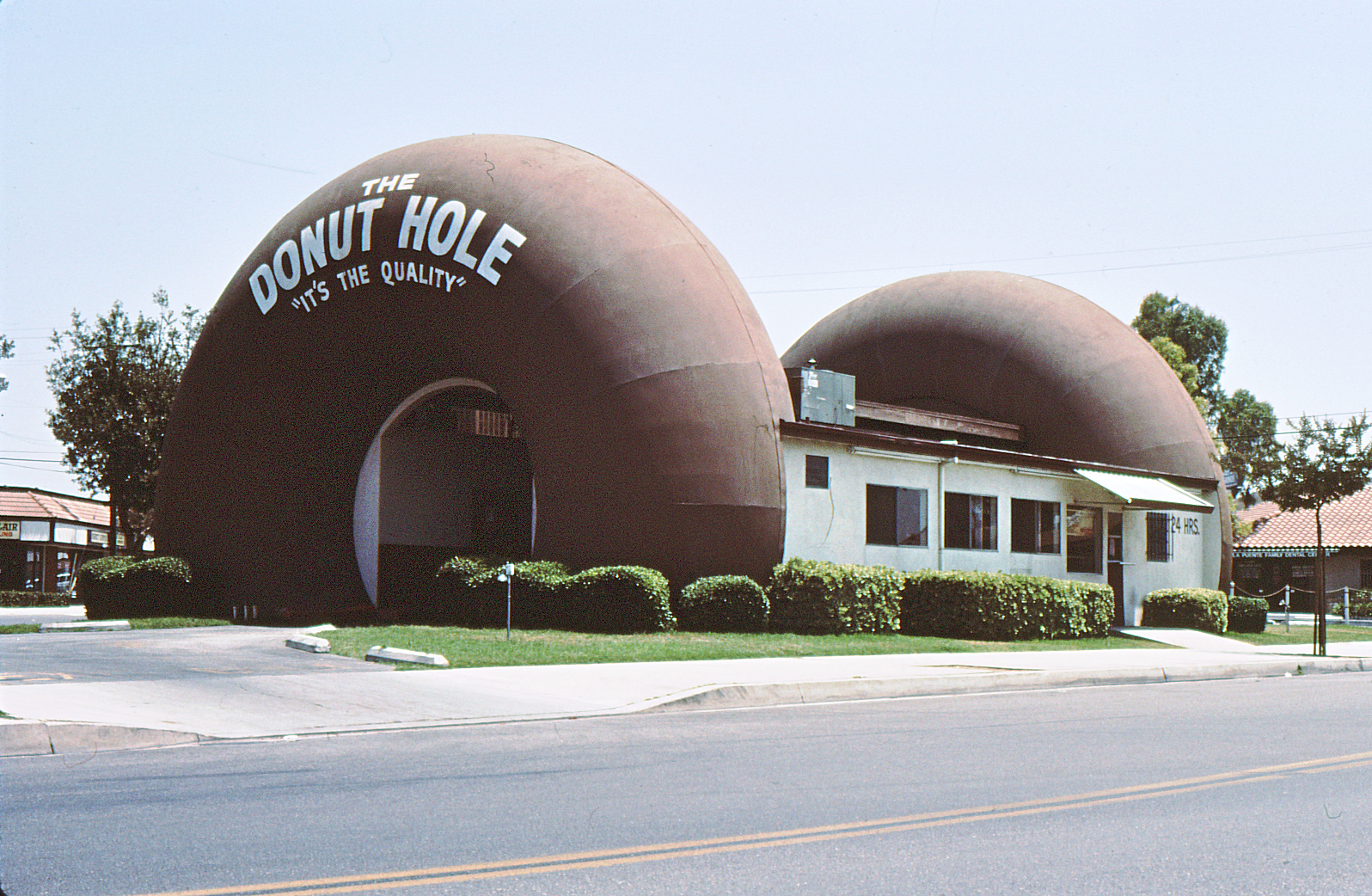 Place
The Donut Hole
This La Puente icon is one of SoCal's best examples of Programmatic architecture.
What can we say about The Donut Hole in La Puente? It was built in 1968. It has been in continuous operation as a donut shop ever since. Oh, and it features two gigantic donuts that you can drive through. 
As an example of Programmatic architecture, The Donut Hole is one of Southern California's very best. Designed by an unknown genius person, the shop is a wood-and-stucco one-story commercial building split into two halves with a driveway in the middle, bracketed at each end by an enormous fiberglass donut. The driveway allows customers to drive right through the center to place and pick up their orders, and the donuts obviously serve to advertise the shop's product while delighting all who pass by.
This store was the second of five Donut Hole locations, but the only one that actually had donuts as part of its architecture. It is perhaps no coincidence that it is the only Donut Hole that survives intact.
For obvious reasons, the Donut Hole is one of the most photographed donut shops in the country, and has appeared in a number of films. Its long life and central place in La Puente's commercial environment are a testament to its sweet, circular treats and the Programmatic design that honors them.