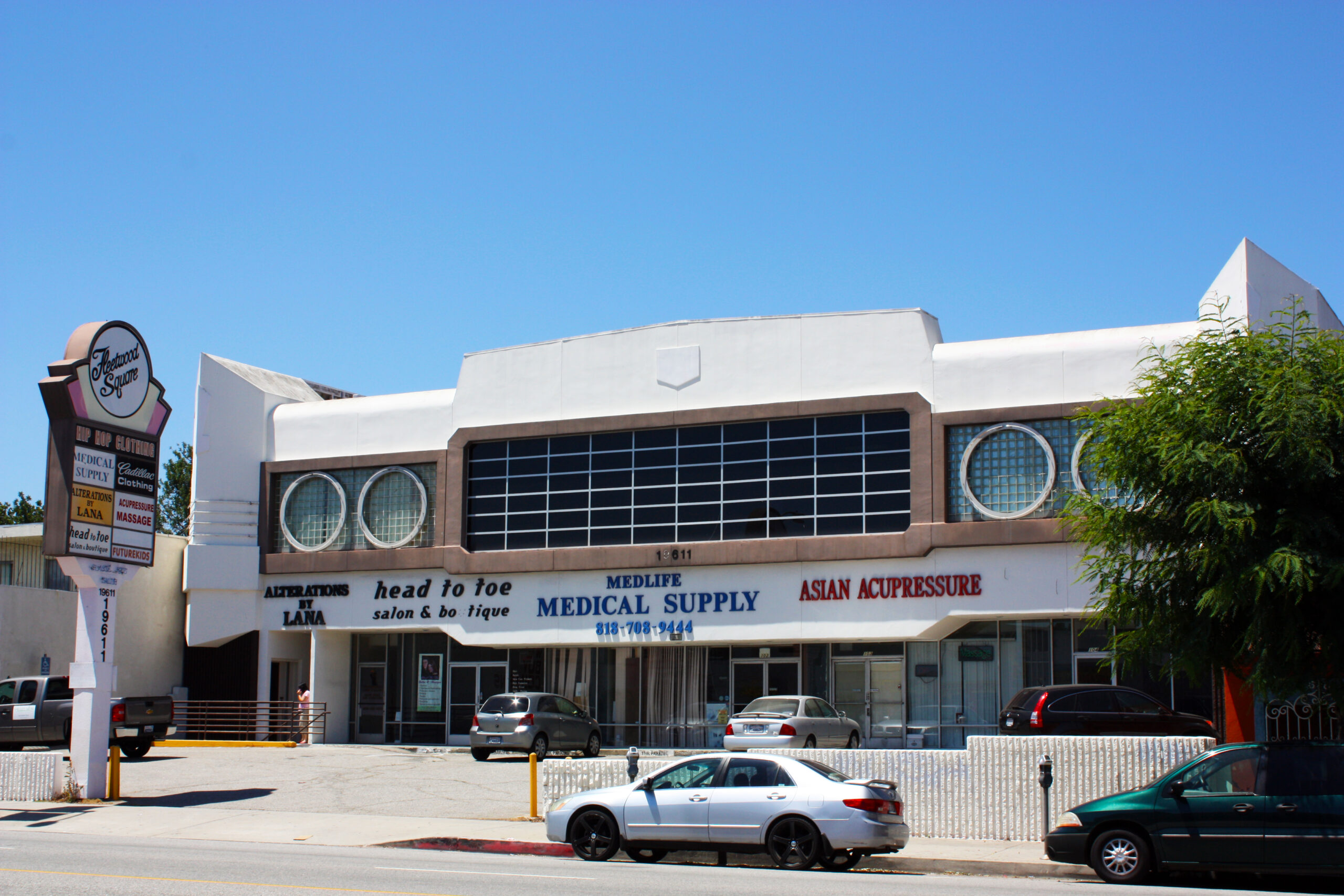 Place
Fleetwood Center
A strip mall renowned for its Cadillac facade has never been home to a Cadillac-related business, let alone a dealership.
On a street renowned for its "carchitecture," is there any more literal form than a building shaped like the front of a Cadillac? This is the unlikely face of a strip mall in Tarzana that was completed in 1987 and apparently never held any Cadillac-related business, let alone the car dealership you might expect. Lee Oakes of architectural firm Matlin and Dvoretzky designed the two-story building for developer CBS Realcorp. In a 1987 Los Angeles Times article, he admitted the Mimetic style was outside his usual purview: "Very rarely do I have creative impulses like this. I was just walking around and saw this Cadillac grille. It just clicked."
The building has angular corner turrets like the jutting front fenders of a ca. 1970 Caddy, punctuated by four "headlights" of circular neon, central windows arranged like a radiator grill, and first-floor masonry walls painted black to look like tires. It was designed expressly to draw attention to the block, and that it does, in a way that could not be more weirdly appropriate to its Ventura Boulevard setting. Tragically, its stucco finish is currently painted a subdued white, a far cry from its original shocking pink.