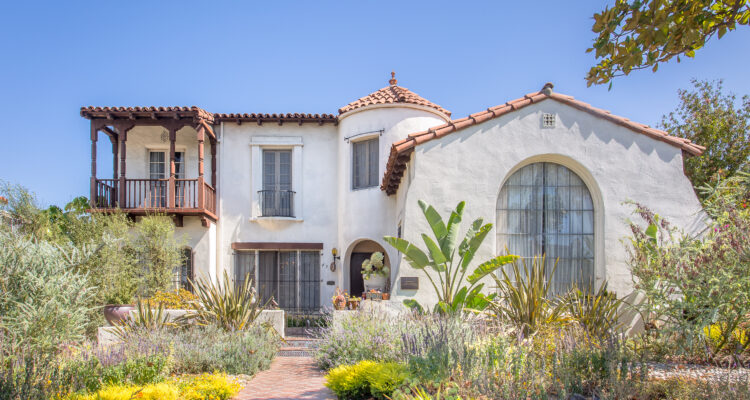 Place
The Doumakes House
The Doumakes House was the first site to be landmarked after L.A. County's preservation program took effect.
Located in unincorporated View Park, this Spanish Colonial Revival house was built in 1928 by the Los Angeles Investment Company, which developed the community from the mid-1920s into the 1960s. 
The original owner, James Doumakes, was a Greek immigrant who came to the U.S. and founded the venerable marshmallow company Doumak, which is still in business today. He began manufacturing marshmallows in Los Angeles in 1921 using a cast mold process. His son, Alex Doumakes, invented and patented the innovative extrusion process in 1954 that revolutionized the manufacture of marshmallows.
Reminiscent of the California Missions as well as Spanish haciendas, the 3,117-square-foot house features balconies, multi-paned windows, a front courtyard, and a circular tower with an arched entryway. The stucco finish and clay tile roof exemplify the Spanish Colonial Revival style that was ubiquitous in Los Angeles throughout the 1920s and 1930s.
Apart from the kitchen, which was remodeled in the late 1950s, the house maintains most of its original interior features. Light fixtures, stair railings, ornate carved doors, and hardwood floors remain, as well as wall niches, built-in closets, and colorfully tiled bathrooms.
The current owners had the house landmarked in 2016, soon after unincorporated L.A. County's preservation program took effect. It is Los Angeles County Historic Landmark #1.