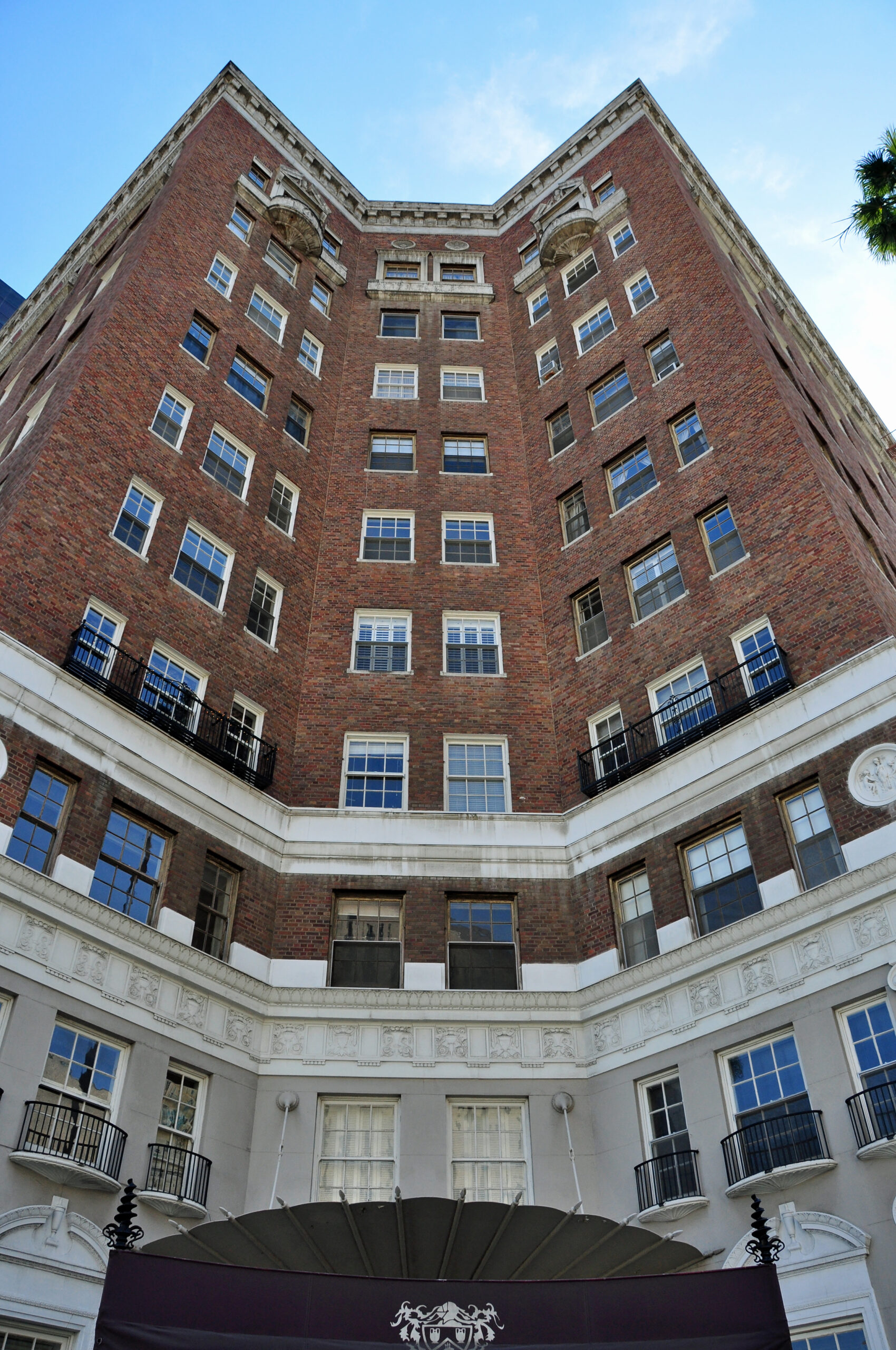 Place
The Talmadge
Originally owned by actress Norma Talmadge and her husband, Joseph Schenk.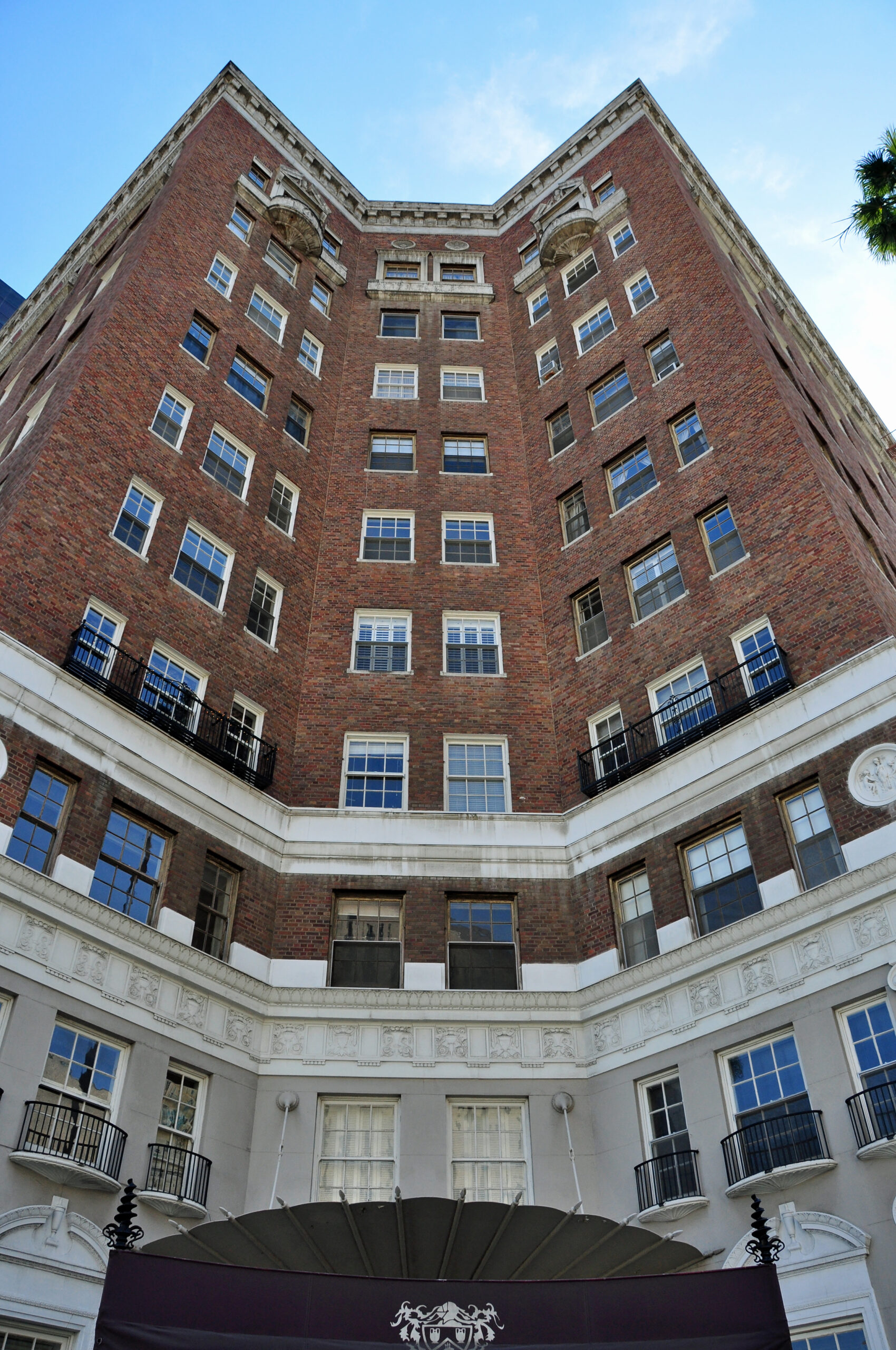 This elegant brick apartment tower bears the name of silent film actress Norma Talmadge. She and her husband, Hollywood producer Joseph Schenk, owned the building when it opened in 1924.
The building rose on the site of a Craftsman mansion designed for automobile dealer Earle C. Anthony in 1909 by legendary Pasadena architects Charles and Henry Greene. In 1923, the home was  sold to actor Norman Kerry, who had it moved to North Bedford Drive in Beverly Hills.
The Talmadge opened with a summer garden party attended by socialites and business leaders. The Schenks lived for a time on the tenth floor. It remained an upscale address through the heyday of Wilshire Boulevard, attracting celebrities and dowagers who enjoyed attentive service.
Looking to contact The Talmadge?
The Conservancy does not own or operate The Talmadge. For any requests, please contact The Talmadge directly (213) 383-3161.