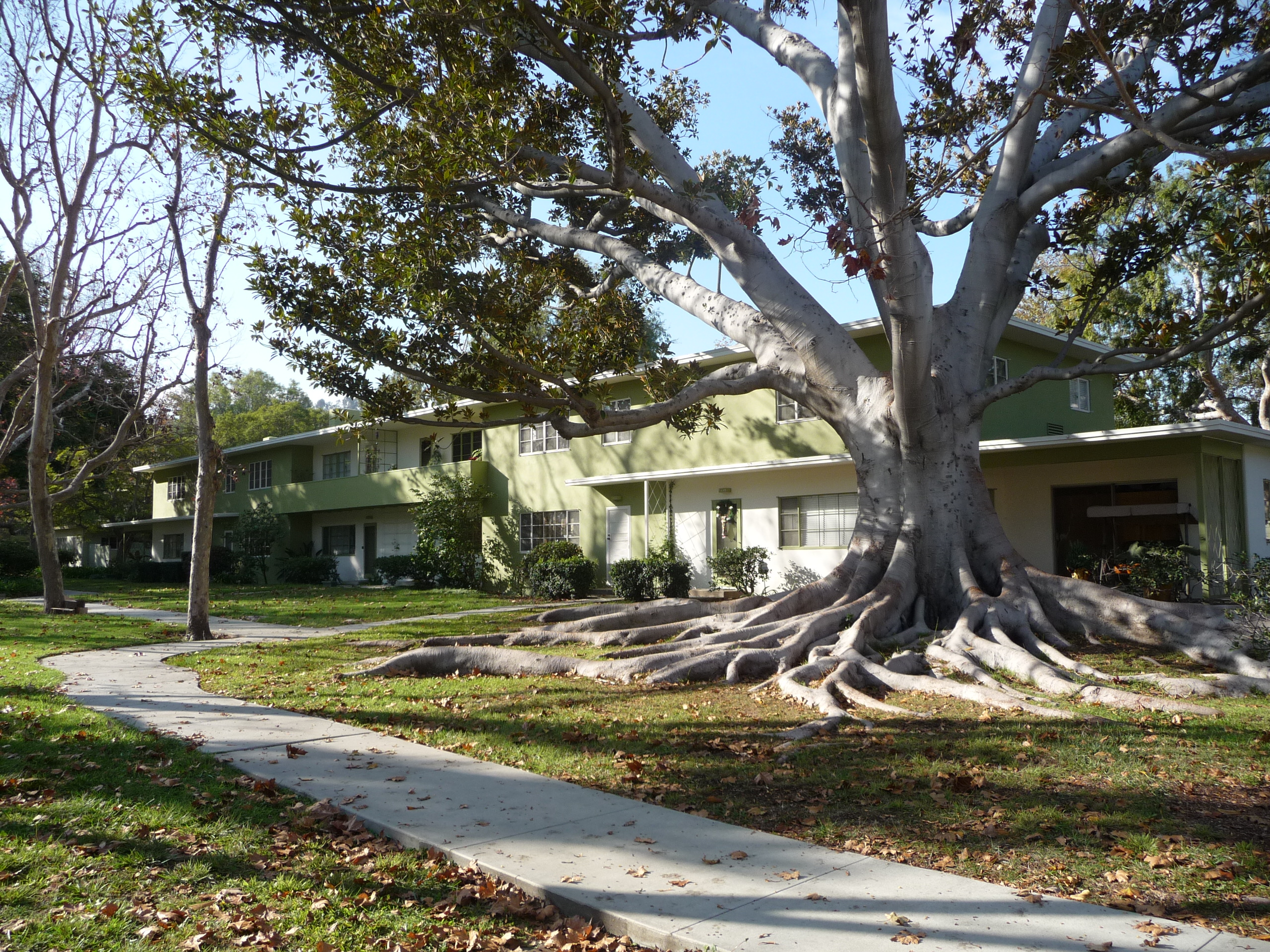 Place
The Village Green
This beautifully preserved urban oasis fully exemplifies the Garden City Movement.
The Village Green (formerly called Baldwin Hills Village) is recognized worldwide as a pivotal and progressive experiment in multiple-family housing.
The Village Green has been lauded as "one of a handful of projects that stands out as a fundamental advance in both planning and architecture."
It is the only garden apartment complex in California designated as a National Historic Landmark, the highest level of recognition bestowed by the National Park Service.
Prestigious honors notwithstanding, the success of this experiment in multi-family housing still resonates today among its residents and admirers, who enjoy its spacious, light-filled units and park-like grounds. They regularly hold concerts on the green and outdoor movies in this "oasis of pedestrian calm."