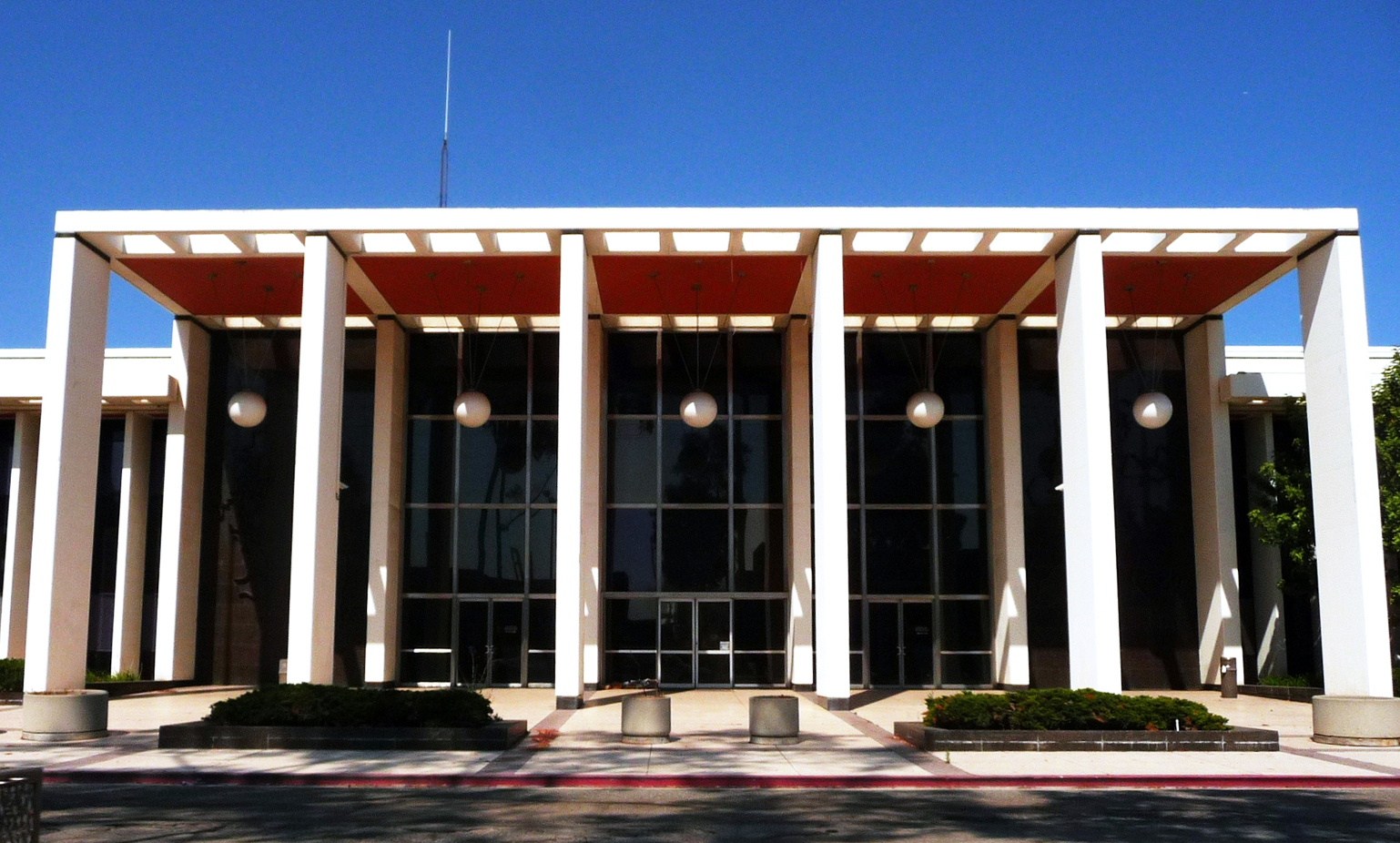 Place
U.S. Custom House, Terminal Island, Port of Los Angeles
This excellent example of New Formalism was intended as part of a World Trade Center complex, serving as an elegant reminder of the potential of this part of Terminal Island.
An island of striking institutional Modernism in the midst of rail lines and industrial lots, the U.S. Custom House at the Port of Los Angeles was meant to be part of a World Trade Center complex.
Alas, the complex never came to be, but the Custom House remains as a New Formalist reminder of the ambitions the City of Los Angeles once had for this part of Terminal Island.
The building was commissioned by the General Services Administration and designed by the prominent architectural firm Austin, Field & Fry, known for the design of many civic buildings throughout Los Angeles. Completed in 1967, the Custom House is an excellent example of New Formalism, epitomizing the style's melding of classical forms with modern lines and proportions.
The main entrance is marked by a symmetrical central colonnade of simple white concrete columns accented by suspended globe light fixtures. The entry is bracketed by black marble panels bearing raised outlines of the continents of the world.
For years, the Custom House served as the Port's center for assessing taxes and duties on imported goods, controlling imports and exports, and combating fraud and smuggling. Today it continues to be leased by the Federal government, although most of its functions were relocated to other facilities in the mid-1990s, leaving it with the appearance of an abandoned Greek temple.