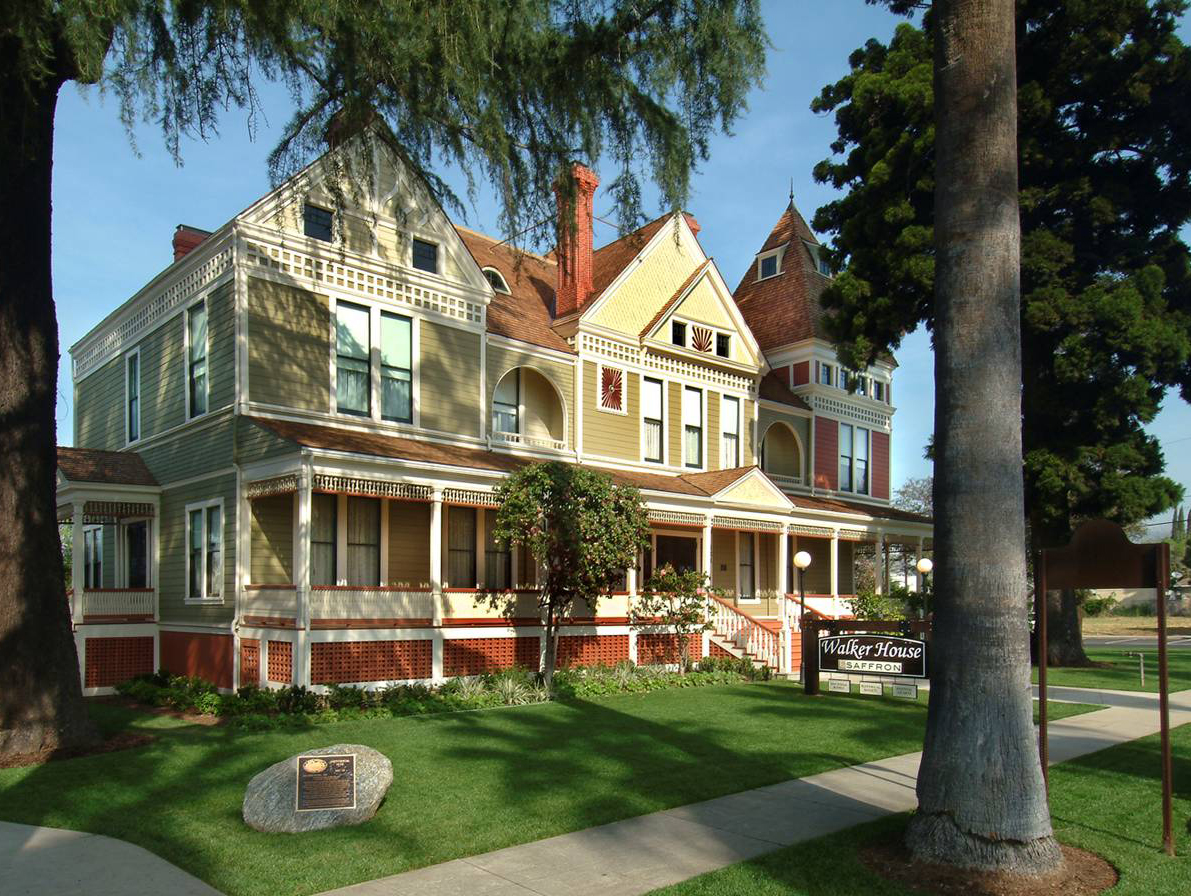 Place
Walker House
Originally designed as a hotel, this building never had a single guest and soon became home to six generations of the Walker family.
Designed in the Queen Anne style by noted architects Joseph Cather Newsom and his brother Samuel, the San Dimas Hotel was built in 1887 along the transcontinental Santa Fe Railway. It was the second building in the new town of San Dimas, constructed during a brief land boom to attract anticipated migrants from the east coast.
The economic boom soon went bust, however, and the building never opened as a hotel. James W. Walker bought the property in 1889, and it housed his family for six generations through the 1970s. It operated as a restaurant for about a decade, then fell into decline through unsuccessful attempts at restaurant and event use.
After suffering from neglect and earthquake damage, the building was vacated in 1997 and sat dormant for a decade.
Despite several efforts to save the house, no one had the means. Recognizing the very real potential of losing what was perhaps the community's most significant historic resource, the City of San Dimas stepped up to purchase and preserve the property.
The house had deteriorated so badly that it had been red-tagged. All seven chimneys had collapsed, as had some of the floors and roofing. Unauthorized demolition had left part of the house stripped down to the studs. Floors and foundations were uneven. The weight of the roof had bowed out walls, and the grand central staircase leaned noticeably inward.
With additional funding from a Getty grant and historic tax credit, the project team preserved what original material remained and rehabilitated altered sections for new uses. The many technical challenges included completing an extraordinary amount of repair and stabilization while keeping the structural work itself invisible. They rose to the challenge, reviving the residence inside and out, including some of the original landscaping. In 2010, the project team earned a Conservancy Preservation Award for their efforts to restore this beautiful, significant landmark.
The Walker House is now a mixed-use facility with offices and galleries for the local art festival and historical society.