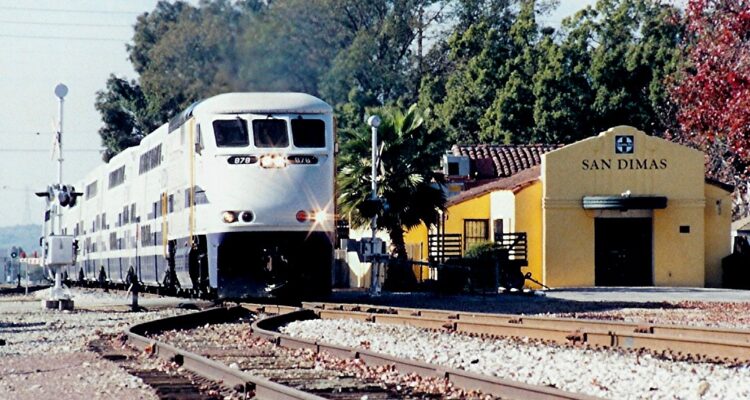 San Dimas is an example of a city that has an alternate approach to historic preservation. It has no true historic preservation ordinance yet can still protect identified historic resources throughout the city. 
A citywide survey of historic resources completed in 1991 identified over 320 significant structures and two potential historic districts, all of which receive preservation design review protection through the city's Design Review Board.
However, the survey's age precludes the inclusion of postwar and recent past structures.
As a preservation incentive, San Dimas offers the popular Mills Acts property tax abatement program.
The City of San Dimas provides information about historic preservation and sustainability, including Mills Act tax incentives, on their website.
For general resources related to local preservation and our Preservation Report Card, please visit our Report Card microsite.
Guide to CEQA (Conservancy website)
If any of these links are broken or incorrect, or if you would like to suggest other resources for preservation in San Dimas, please let us know by emailing info@laconservancy.org.
B
The scoring details for this community appear below.
Preservation Report Card
The scoring details for this community appear below. To see scores for all communities, compare specific communities and categories.
Total Score

205

The city has no true ordinance, but its surveyed historic resources receive design review protection.

Historic Preservation Ordinance (150) / Honorary Ordinance (10)

150

Dedicated Historic Preservation Commission (5)

5

Dedicated Preservation Staff (15)

0
Total Score

205

The city has no true ordinance, but its surveyed historic resources receive design review protection.

Historic Preservation Ordinance (150) / Honorary Ordinance (10)

150

The city's Design Review Board reviews proposed alterations/demolitions to all properties identified in the city's historic resource inventory.

Dedicated Historic Preservation Commission (5)

5

Dedicated Preservation Staff (15)

0

Two potential districts have been identified; the contributing properties within these two proposed districts receive protection through design review by the city's Design Review Board.

Ability to Designate Historic Districts (15)

15

Owner Consent Not Required for Designation (10)

10

Active Landmark Designation (at least annually) (5)

0

Survey of Historic Resources: Citywide (15) / Partial (10)

15

Survey Updated Within Past 5 Years (5)

0

Mills Act Incentive Program (10)

10

Additional Incentives (5)

0

Certified Local Government (5)

0

Historic Preservation Element or Plan (5)

0

Extra Credit (1-25)

0