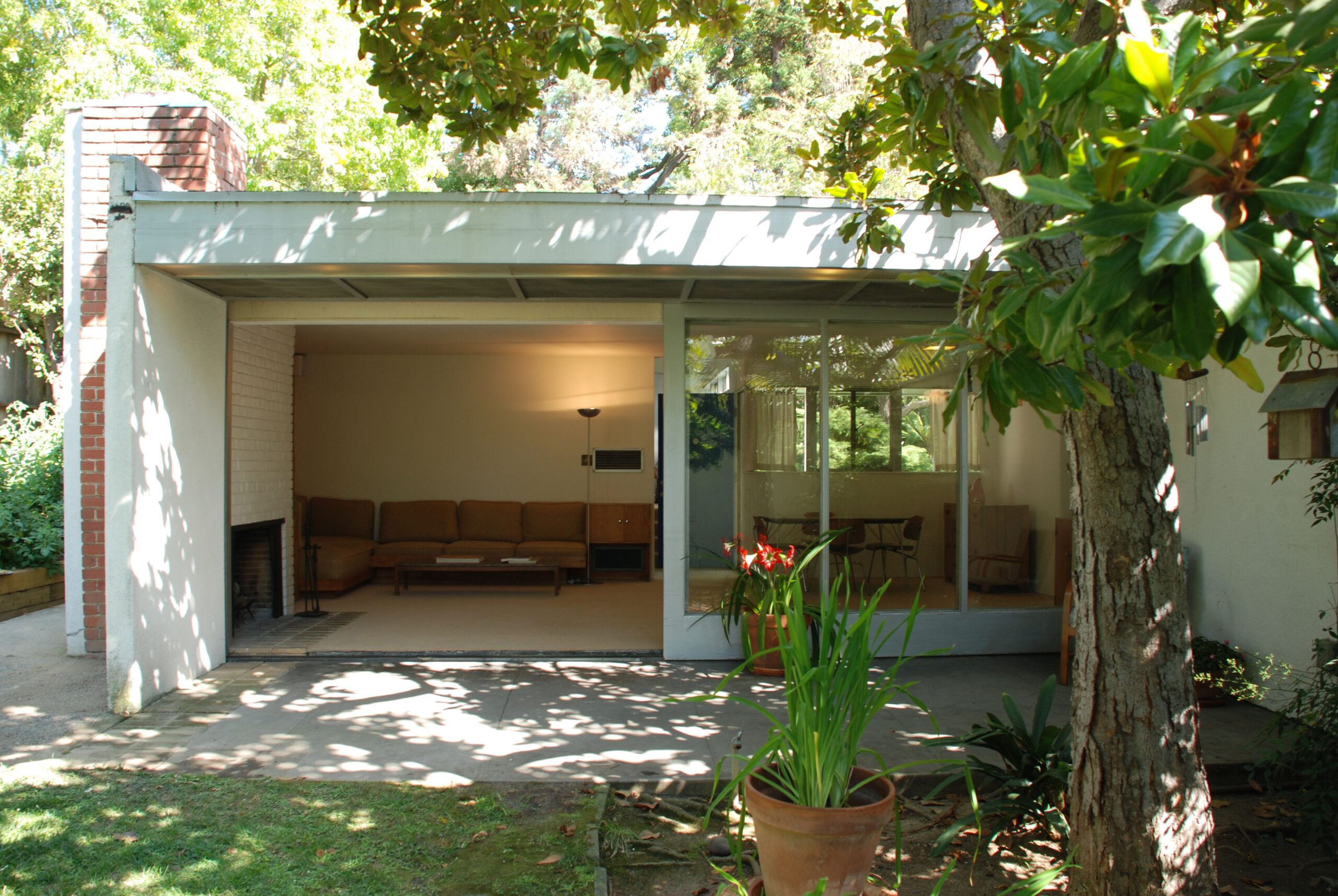 Place
Ward-Berger House
This Modern home is remarkably well-preserved, even retaining original built-in furniture.
Master architect Richard Neutra designed this Modern home for the Ward family in 1939. The home's pivotal design bridges two periods of Neutra's work: the boxy International Style of the late 1920s and '30s, and his more relaxed approach in the postwar years.
The L-shaped one-story house is designed for indoor-outdoor living. A fireplace in the living room is situated near the sliding glass doors to benefit both people gathered indoors and those on the backyard patio.
Neutra's use of glass throughout the home allows occupants to feel closer to nature.
The house features a flat roof with a shallow parapet, silver-painted steel windows, and full-height sliding glass doors. Original built-in furniture remains intact throughout the interior, including a sofa, cabinets, shelves, and a dressing table with concealed mirrors. Among the numerous built-ins is a dedicated "radio cabinet" next to the built-in sofa in the living room.
The second owners, the Bergers, converted the original garage into a studio/family room and added a new two-car garage in the mid-1960s. The addition is compatible with the original design. The Ward-Berger House was designated as a Los Angeles Historic-Cultural Monument in 2012.