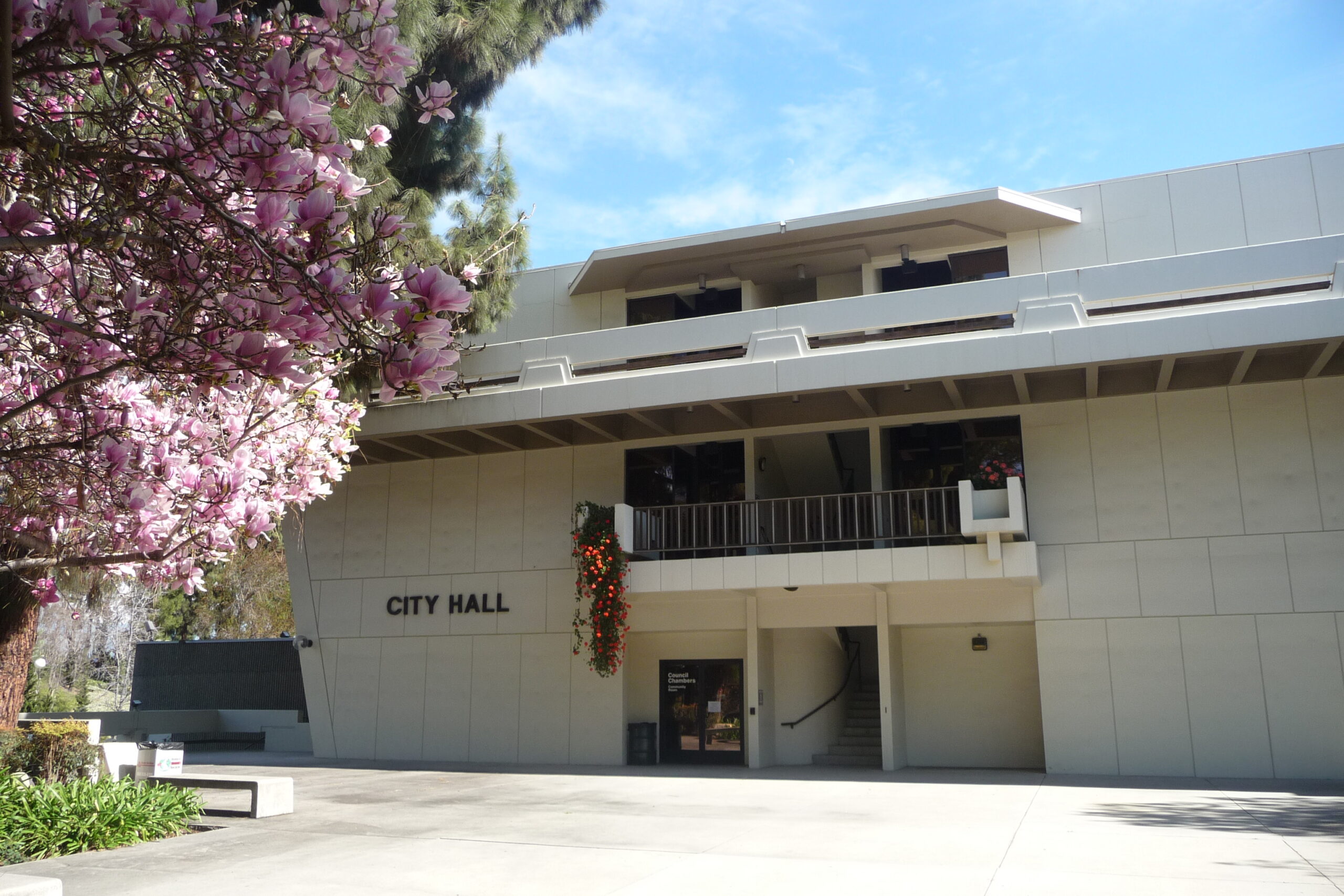 Place
West Covina City Hall
A response to West Covina's massive postwar growth and an expression of the desire for modern, accessible public facilities, West Covina City Hall is much more open and welcoming than most Brutalist designs.
Los Angeles County has many fine examples of Modern civic architecture, from libraries to courthouses, and any list of significant civic buildings should include West Covina City Hall. Completed in 1969, this building was designed by prolific Pasadena architects Donald Neptune and Joseph Thomas, known for their residential buildings as well as their numerous institutional and commercial designs.
City Hall, along with Police Department headquarters, was the first phase of a major development effort jointly financed by the County of Los Angeles and the City of West Covina. It was a response to the city's massive postwar growth, and an expression of the desire for modern, accessible public facilities. Neptune and Thomas created a Brutalist style building of reinforced concrete, solid and sturdy and feel.
It is lightened by its shape, which is narrower at the base and wider at the top to decrease the structure's ground mass and open the first floor up to the public plaza outside. Horizontal bands of windows serve to further lighten the large building, and a series of open balconies and decks around the perimeter make the effect much more open and welcoming than that of most Brutalist designs. Whimsical globe light fixtures hang from freestanding poles around the courtyard and building entries. West Covina's City Hall is a success by both public service and architectural standards.