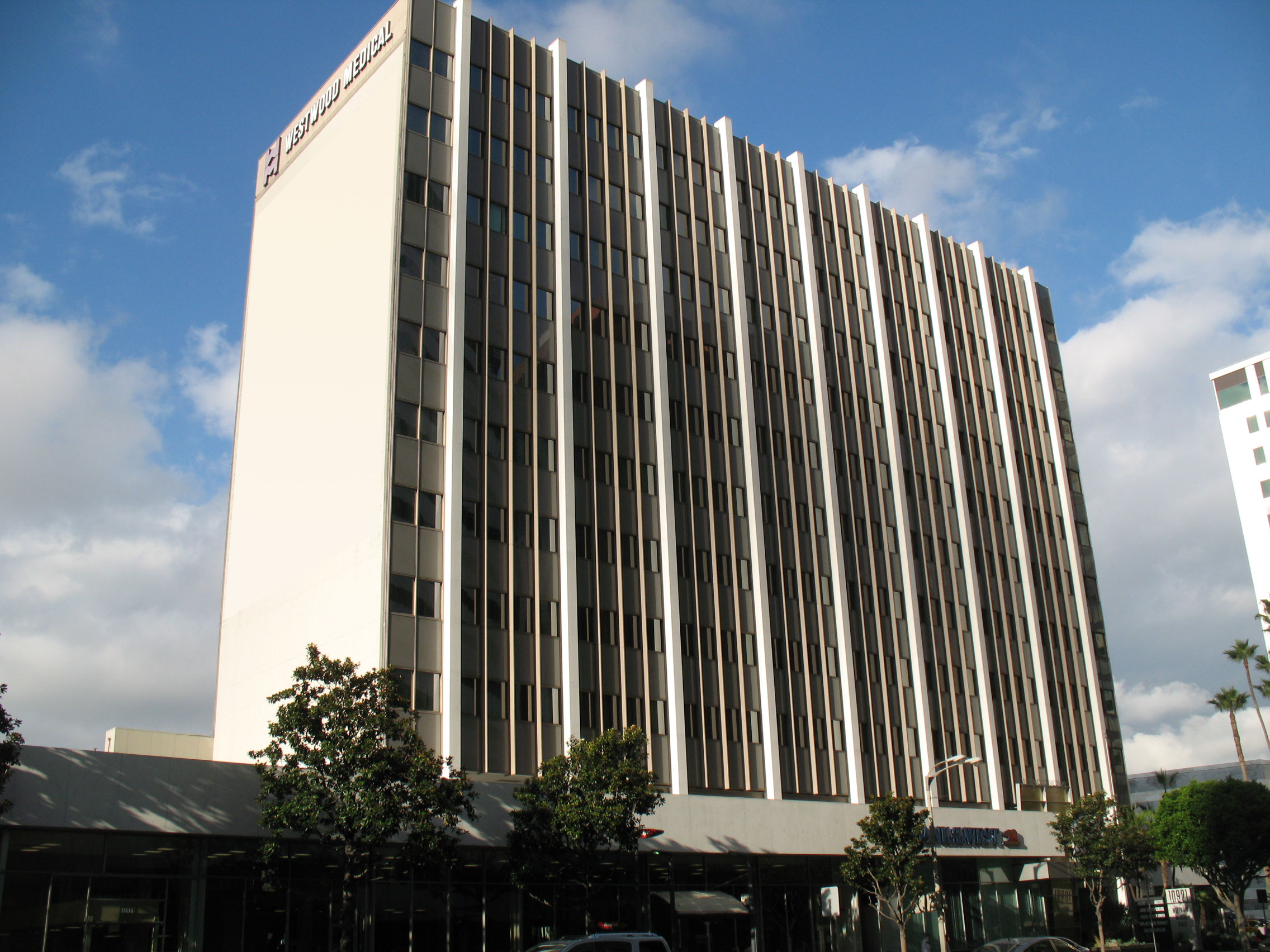 Place
Westwood Medical Plaza
Paul Williams left one side of this building windowless, lest medical patients look out onto the National Cemetery.
One of Paul R. Williams' last commissions is the Linde Medical Center, a twelve-story high-rise that would help alter the skyline and the flavor of the southern gateway to Westwood Village.
In the two years of the center's construction (1960-62), numerous other Corporate Modern buildings were being completed along Wilshire Boulevard from MacArthur Park to Westwood, for companies such as the American Cement Company, IBM, Texaco, Tishman, and Occidental Petroleum.
The medical center, which included commercial space on the ground floor, was originally faced in aqua-blue mosaic tiles. White vertical lines dividing the panels made the building appear taller than it was.
The quirk of the building is the west side, which Williams purposely left without windows, guessing that visitors to the medical center would rather not have a view of the National Cemetery. Today, the lucrative wall sports huge billboard advertisements instead.