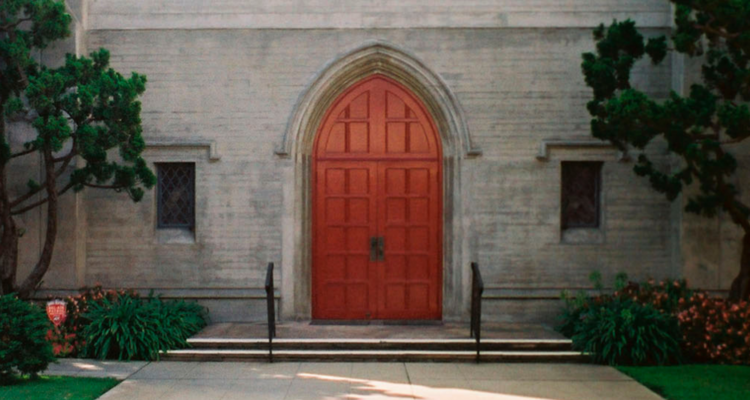 Place
Westwood Presbyterian Church
Before building this church, the congregation worshiped in a former real-estate office.
Anxious to begin services in their own building, the members of the Westwood Presbyterian Church moved a small real estate office from a few blocks away to their hilltop location in 1949 and retrofitted it to serve as a church.
Several years later, they built the current Gothic-styled sanctuary, keeping their original building as a fellowship hall, and continuing to expand the campus to serve the growing congregation.