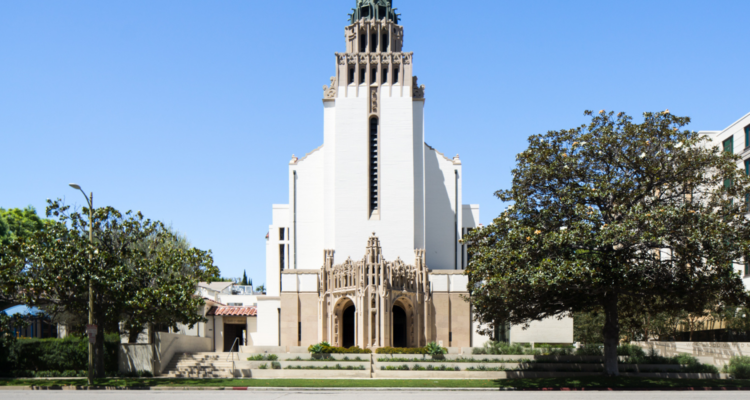 Place
Westwood United Methodist Church
This church has both a soaring Gothic-style building and a Spanish-style chapel.
Formerly the Wilshire Community Church, this light, Deco-inspired Gothic-style structure stands at the heart of the boulevard's second religious district (after Wilshire Center).
The original chapel, now called Helms Hall, is a smaller Spanish-style building dating to 1929. The three additional buildings that compose the church grounds were constructed as the congregation gained membership and funding.