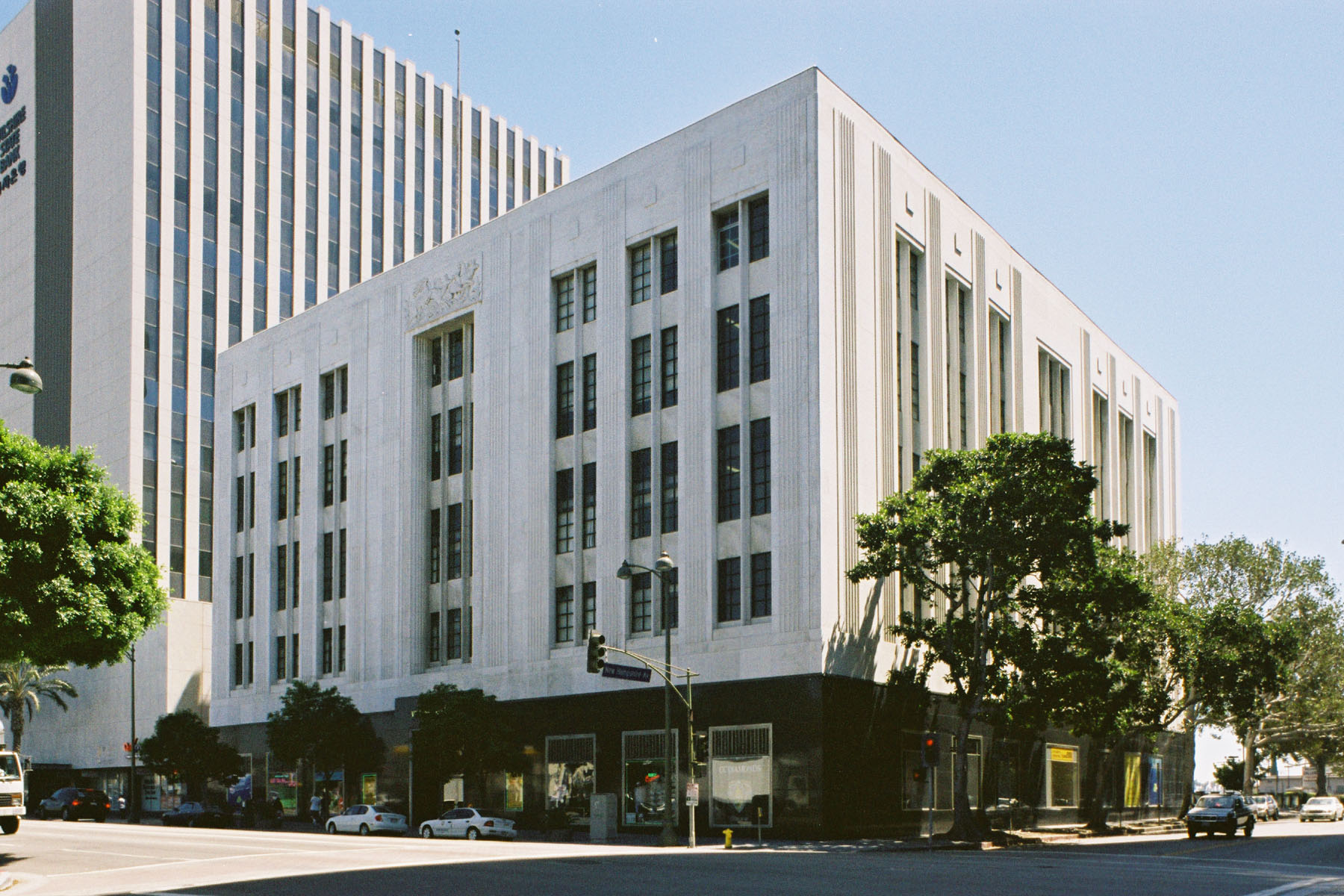 Place
Wilshire Galleria
"A symphony of beauty," this marble building housed I. Magnin for more than fifty years.
Three blocks west of Bullock's Wilshire, a formidable competitor opened in 1939.
The stunning, all-marble I. Magnin was designed by Myron Hunt, architect of the Ambassador Hotel. Hunt experimented with gleaming white marble over steel, putting black granite trim at sidewalk level. The result, said one reviewer, was "a symphony of beauty."'
Magnin specialized in couture fashions and developed a following as loyal as the Bullock's Wilshire partisans down the street.
Ownership of the two stores ultimately merged, and in 1990 this Magnin location closed. It reopened after the 1992 civil unrest as the Korean-oriented Wilshire Galleria.