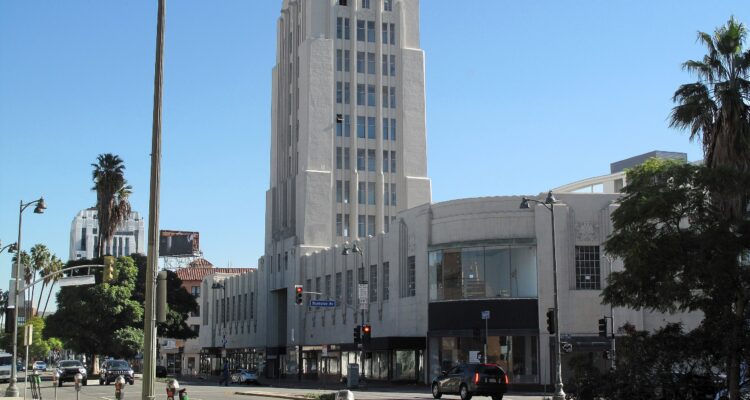 Place
Wilshire Tower
The first Art Deco tower built on the Miracle Mile.
The first Art Deco landmark tower built on the Miracle Mile was designed by Gilbert Stanley Underwood, architect for the spectacular Ahwahnee Hotel in Yosemite National Park, the North Rim lodge at the Grand Canyon, and the federal courthouse in downtown Los Angeles.
He crafted an eight-story Zigzag Moderne rectangle of offices that vaulted skyward from a wide Streamline Moderne base, a striking and optimistic structure that helped set the architectural standard for Wilshire Boulevard.
The lobby featured fourteen-karat gold ceiling detailing; the sidewalk display windows were trimmed in rich black and red granite. Doctors and dentists snapped up the upper floors, while downtown stores Desmond's and Silverwoods took the wings on the ground floors.