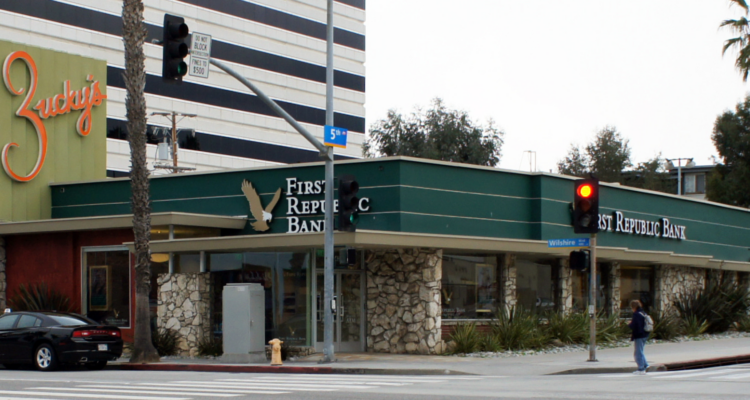 Place
Zucky's
Zucky's exemplified the space-age Googie coffee shop.
Founded by brothers Hy and Fred Altman along with Hy's wife, Wolfine Zucky, Zucky's Restaurant exemplified the space-age Googie style that proliferated after World War II, particularly for Southern California coffee shops.
Floor-to-ceiling plate glass walls, natural rock, glazed tile, and angled canopies supported an integrated sign pylon that advertised the business with a sweeping, backlit plastic, neon Zucky's logo.
Residents fondly recall visiting Zucky's, one of the few Santa Monica coffee shops that were open 24 hours a day.
As of 2005, the long-shuttered eatery was slated for commmercial conversion, while its 1962 signage was declared a city landmark. The building currently houses a bank.