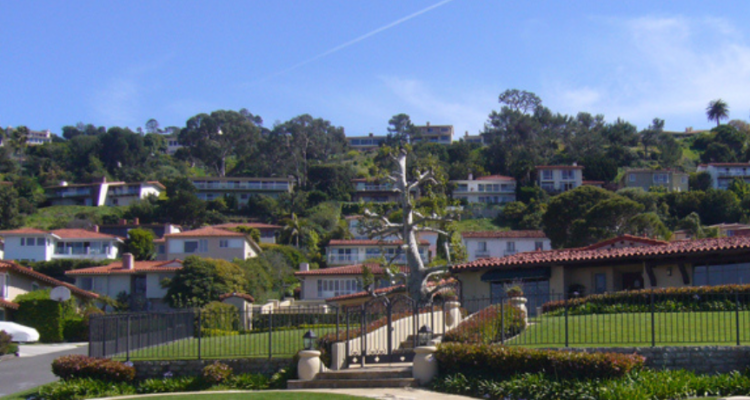 community
Palos Verdes Estates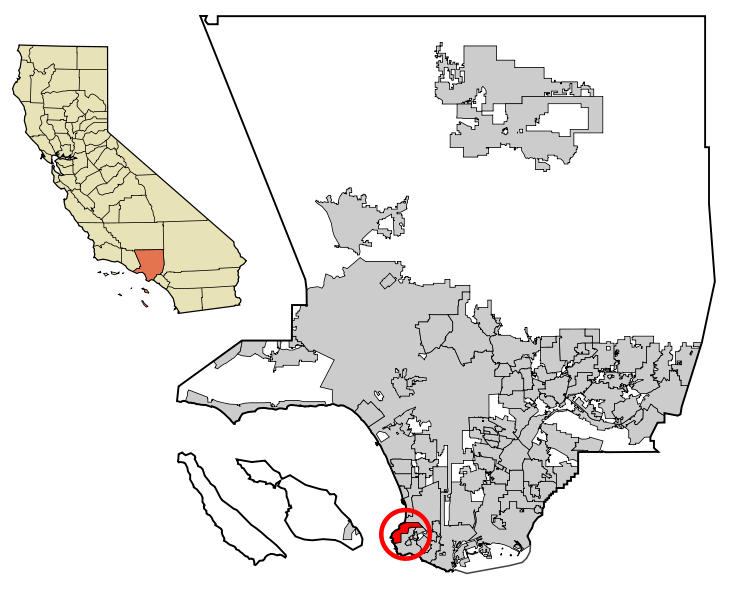 Palos Verdes Estates does not currently have a historic preservation ordinance.
The lack of any historic preservation policies prevents Palos Verdes Estates from offering protection to privately owned, historic resources.  The mostly residential city, master-planned by noted American landscape architect and planner Frederick Law Olmsted, Jr., contains a number of houses designed by master architects constructed at the community's inception and through the postwar era.
The City has a unique design review process overseeing new construction only.  The Palos Verdes Homes Association is a private organization that has deed restrictions on every property in the City that were set in the 1920s.  Any visual change to anything within private property requires their authorization from staff or from the Art Jury, based upon the 1920s restrictions.  This process is unable to prevent the loss of existing historic structures.  While the early construction in the city is well inventoried, many postwar and modern structures designed by master architects have not been surveyed—pointing to the need for a citywide survey of historic resources.
We don't know of any community-specific resources for local preservation in Palos Verdes Estates. If you do, please let us know.
For general information about using the California Environmental Quality Act to protect historic places in your community, you can download our Guide to CEQA in English or Spanish.
For other resources, including a model ordinance and glossary of basic preservation terms, please see the Resources tab on our Report Card microsite.
F
The scoring details for this community appear below.
Preservation Report Card
The scoring details for this community appear below. To see scores for all communities, compare specific communities and categories.
Historic Preservation Ordinance (150) / Honorary Ordinance (10)

0

Dedicated Historic Preservation Commission (5)

0

Dedicated Preservation Staff (15)

0
Historic Preservation Ordinance (150) / Honorary Ordinance (10)

0

Dedicated Historic Preservation Commission (5)

0

Dedicated Preservation Staff (15)

0

Ability to Designate Historic Districts (15)

0

Owner Consent Not Required for Designation (10)

0

Active Landmark Designation (at least annually) (5)

0

Survey of Historic Resources: Citywide (15) / Partial (10)

0

Survey Updated Within Past 5 Years (5)

0

Mills Act Incentive Program (10)

0

Additional Incentives (5)

0

Certified Local Government (5)

0

Historic Preservation Element or Plan (5)

0

Extra Credit (1-25)

0