Resource
RLA Conservation
RLA Conservation provides services in documentation, condition assessments, project management and oversight, material analysis, specification development, as well as maintenance and treatment of historic buildings, monuments, integrated architectural elements (i.e., mosaics, murals, etc.), as well as three dimensional objects.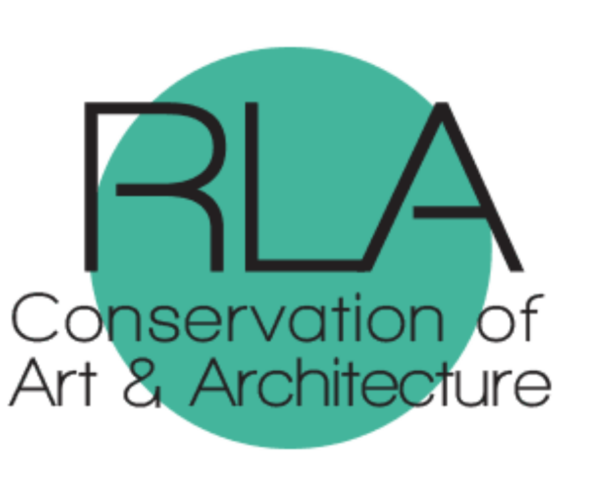 Resource Details
Address
5418 Packard Street
Los Angeles, CA 90019
Phone Number
RLA Conservation provides professional preservation and conservation services for sculpture, monuments, contemporary and modern art objects, and historic architecture. A woman-owned small business, we offer documentation, project management, material analysis, insurance claim assessments, maintenance, emergency response, and hands-on treatment on a wide range of cultural heritage materials. Our clients include museums, private collectors, corporations, universities, architects, public art agencies, government departments, insurance specialists, appraisers, art shippers, and contractors.
RLA was founded in Los Angeles, CA by Rosa Lowinger, a 1982 graduate of the Conservation Center at New York University's Institute of Fine Arts and a Fellow of the American Institute of Conservation. Rosa has worked for dozens of museums and public art agencies and is recognized nationally as a leader in the fields of sculpture, architecture and modern/contemporary art conservation. We provide a nationally based clientele with cutting edge technical conservation services and boutique-style customer service. Our firm is known for collaborative problem solving, hands-on proficiency, and outstanding written skills that help our clients navigate the complexities of cultural heritage preservation. Our work conforms to the Code of Ethics/Guidelines for Practice of the American Institute for the Conservation of Historic and Artistic Works (AIC), the Secretary of the Interior's Standards for the Treatment of Historic Properties, and other applicable international charters.