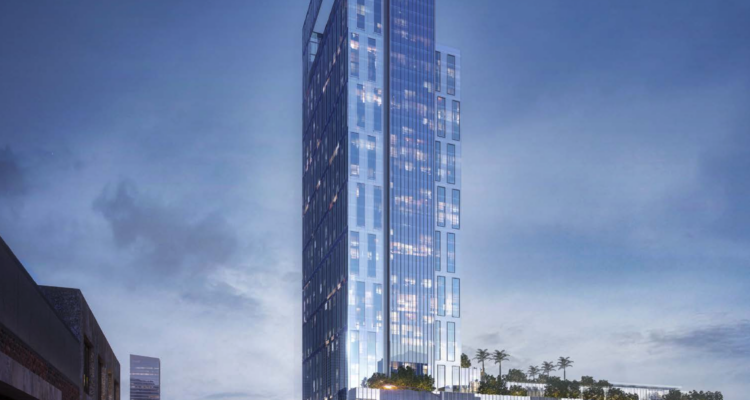 Active
The Albany Project/Pico-Union HPOZ
Proposed construction of a thirty-seven-story hotel tower within the Pico-Union HPOZ
Active
Stay informed on active issues throughout L.A. County.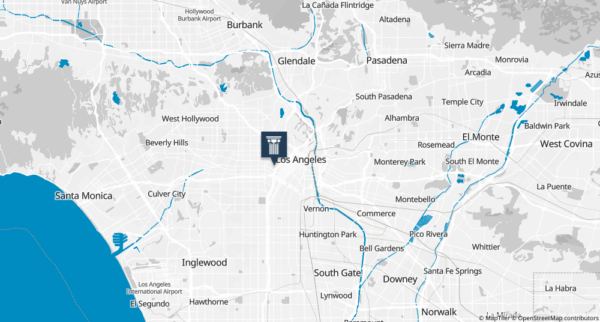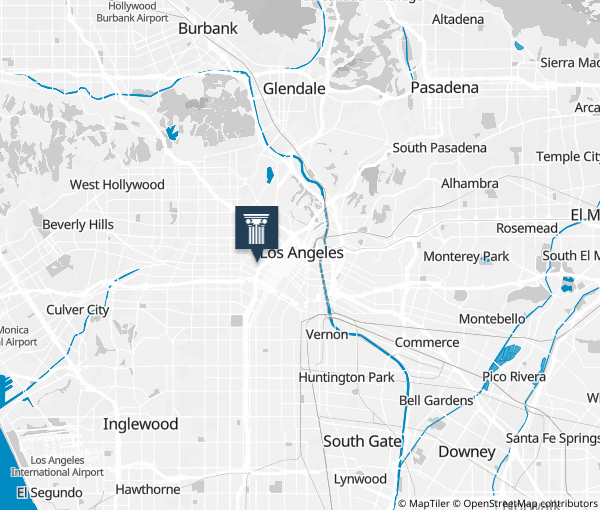 Issue Details
Development Approval Process
A Notice of Preparation (NOP) has been issued, in anticipation of an Environmental Impact Report.
Overview
Sandstone Properties, developer of The Albany Project,  is proposing to build a thirty-seven-story hotel tower at the corner of West Pico Boulevard and Albany Street. Two-thirds of the Project Site extends into the Pico-Union Historic Preservation Overlay Zone (HPOZ). Because the Project Site sits within the HPOZ, the Project seeks to adjust the boundary to reduce historic preservation design review.
The Project comprises approximately 730 hotel rooms, 60,000 square feet of conference space, and 20,000 square feet of commercial space. The Albany is the first high-rise hotel development to extend from downtown into the Pico-Union neighborhood to meet the City's request for hotel development adjacent to the Convention Center.
On March 30, 2020, the Conservancy submitted a comment letter for the Project's Notice of Preparation. In our letter, we voiced our concern about the Project's potential adverse impacts on the Pico-Union HPOZ. We believe the Project as presented, exhibits massing and scale that will overpower the low-rise residential HPOZ, significantly impacting the district's ability to convey its historical significance.
Furthermore, we are concerned about the proposed Pico-Union HPOZ boundary adjustment to accommodate the incompatible project. While there seems to have been an error made in the boundaries by the City at the time the HPOZ was established, adjustments to HPOZ boundaries for new developments set a dangerous precedent.
About This Place
The Pico-Union neighborhood developed between the late 19th-century and early 1930s making it one of Los Angeles's oldest neighborhoods.
The Pico-Union HPOZ is an excellent example of Los Angeles's early streetcar suburbs. The district has a high level of integrity with 66% of contributing structures within the HPOZ.
Our Position
The Conservancy is concerned with the proposed Project's scale, massing, and materiality as we believe it to be incompatible with the surrounding historic built environment. The Project's proposed adjustment to the HPOZ boundary to accommodate the Project's incompatibility sets a dangerous precedent for future new construction within historic neighborhoods throughout the city.
The removal of proposed projects from HPOZ boundaries removes the power given to design review boards, which provide valuable community input.
On March 30, 2020, the Conservancy submitted comments on the Project's NOP to the City of Los Angeles.